PROFESSIONAL GROWTH
Click on the tabs below to advance your career by searching Contests & Awards, Schools, Festivals, Camps, Service Organizations, and our list of Services and Products, Scholarships and Grants and Events and Conferences.
And be sure to browse the excellent career advice offered by legendary Artist Manager Edna Landau in her Ask Edna blog and the entertainment law experts in their Law and Disorder blog.

Spotlight:
Contests & Awards

The 66th Kosciuszko Foundation Chopin Piano Competition
15 E 65th Street
New York, NY 10065
UNITED STATES
(212) 734-2130
---
fest2|Master classes/Workshops
arts|US/Canada Arts Administration Degree Programs
schl|Music Schools & Departments
camp|Summer Music Camps & Special Programs
I am looking for
Master classes/Workshops
US/Canada Arts Administration Degree Programs
Music Schools & Departments
Summer Music Camps & Special Programs
---
Spotlight:
Master classes/Workshops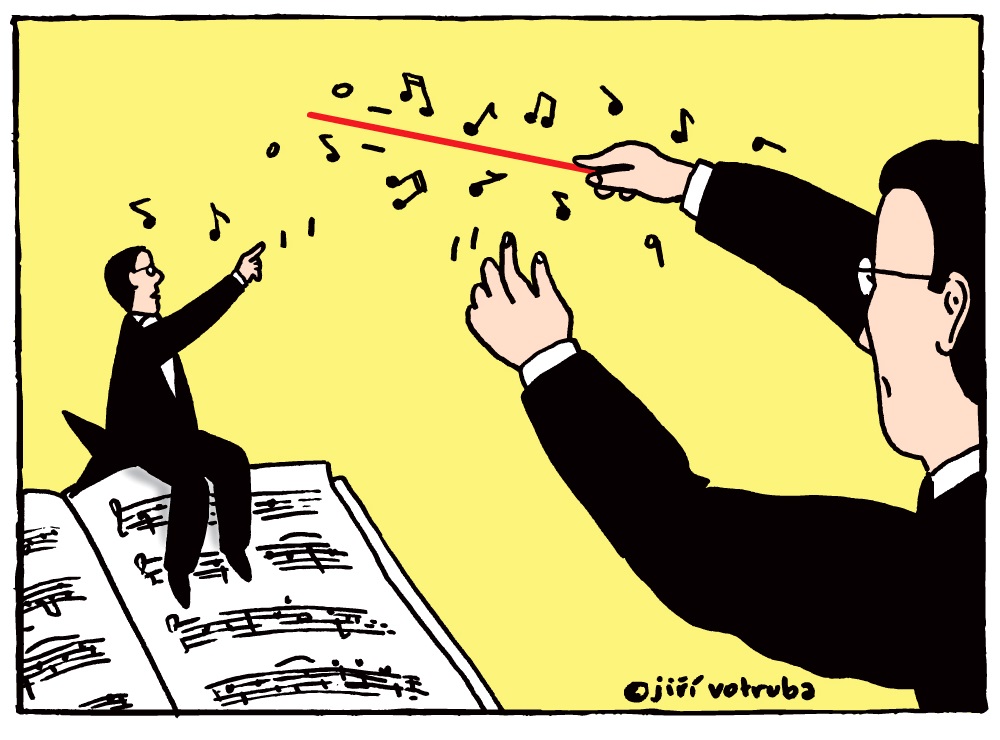 Hong Kong International Conducting Workshop 2020

Hong Kong,
+852 2836 3336
---
Spotlight:
Music Schools & Departments

Boston Conservatory at Berklee
8 Fenway
Boston, MA 02215
(617) 912-9153
---
busi|US/Canada Services & Products (Commercial)
orgs|Services & Professional Music Orgs (non-profit)
I am looking for
US/Canada Services & Products (Commercial)
Services & Professional Music Orgs (non-profit)

---
Spotlight:
Musical Instruments, Accessories, Cases & Repairs

Yamaha Corp. of America
6600 Orangethorpe Ave.
Buena Park, CA 90620

---
opt1,Scholarships and Grants
opt2,Performing Arts Industry Events and Conferences
opt3,AskEdna: Career Advice blog
I am looking for
Scholarships and Grants
Performing Arts Industry Events and Conferences
AskEdna: Career Advice blog

---
Scholarships and Grants
Performing Arts Industry Events and Conferences
July 1-6, 2019
Philadelphia, PA
Musica Sacra Conference
July 10-13, 2019
Tucson, AZ
League of Historic American Theaters Annual Conference
July 14-17, 2019
Philadelphia, PA
Piano Technicians Guild Convention
July 14-18, 2019
Dallas, TX
The Hymn Society Annual Conference
July 14-18, 2019
Tampa, FL
International Double Reed Society Annual Conference
July 19-22, 2019
Winston-Salem, NC
American Harp Society Conference
July 21-24, 2019
Chicago, IL
International Association of Venue Managers Conference
July 24-28, 2019
Knoxville, TN
ClarinetFest Conference 2019
August 1-4, 2019
Salt Lake City, UT
National Flute Association Conference
August 8-10, 2019
Monterey, CA
Association of California Symphony Orchestras Conference
August 26-29, 2019
Los Angeles, CA
Western Arts Alliance Conference
September 4-7, 2019
Minneapolis, MN
Arts Midwest Conference
September 13-15, 2019
Atlanta, GA
National Council of Acoustical Consultants Conference
September 23-26, 2019
Orlando, FL
Performing Arts Exchange
September 24-27, 2019
Dallas, TX
Radio Show
October 14-17, 2019
Boise, ID
Arts Northwest Annual Conference
October 16-19, 2019
Boise, ID
Audio Engineering Society Convention
October 24-26, 2019
Louisville, KY
College Music Society National Conference
October 30 - November 2, 2019
Austin, TX
Conference for Community Arts Education
October 31 - November 3, 2019
Boston, MA
American Musicological Society Annual Conference
November 7-10, 2019
Columbus, OH
Society for Music Theory Annual Meeting
November 7-10, 2019
Bloomington, IN
Society for Ethnomusicology Conference
November 14-16, 2019
Ottowa, ON
Canadian Arts Presenting Association
November 21-24, 2019
Minneapolis, MN
American Music Therapy Association Conference
November 22-26, 2019
Chicago, IL
National Association of Schools of Music Annual Meeting
December 2-6, 2019
San Diego, CA
International Congress on Acoustics
January 8-11, 2020
Cleveland, OH
National Opera Association Annual Convention
January 10-14, 2020
New York, NY
Arts Presenters Conference
January 16-19, 2020
Anaheim, CA
National Association of Music Merchants Show
January 16-19, 2020
New York, NY
Chamber Music America
January 21-23, 2020
New York, NY
International Ticketing Association Annual Conference
February 5-7, 2020
Montreal, QC
Conductors Guild Annual Conference
February 22-26, 2020
Denver, CO
National Association for Campus Activities National Convention
February 26 - March 1, 2020
Norfolk, VA
Music Library Association Annual Meeting
March 4-7, 2020
Orlando, FL
American String Teachers Association National Conference
March 4-8, 2020
Biloxi, MS
American Bandmasters Association Annual Convention
March 17-20, 2020
Dallas, TX
American Choral Directors Association National Conference
March 21-25, 2020
Chicago, IL
MTNA National Conference
April 1-4, 2020
Houston< TX
US Institute for Theatre Technology Annual Conference
April 18-22, 2020
Las Vegas, NV
National Association of Broadcasters Show
May 13-17, 2020
Seattle, WA
Opera America
June 10-12, 2020
Twin City, MN
League of American Orchestras Annual Conference
June 17-20, 2020
Denver, CO
Dance/USA Annual Conference
June 22-27, 2020
Indianapolis, IN
Guitar Foundation of America Convention
June 26-28, 2020
Washington, DC
Americans for the Arts Annual Convention
July 5-9, 2020
Atlanta, GA
American Guild of Organists
June 26-30, 2020
Knoxville, TN
National Association of Teachers of Singing Conference
August 23-26, 2020
Seoul, South Korea
InterNoise Conference 2020
November 9-14, 2020
Montreal, QC, Canada
CINARS (International Exchange for the Performing Arts) 
June 11-13, 2021
Los Angeles, CA
Americans for the Arts Annual Convention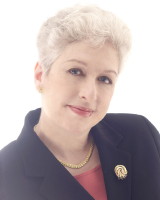 Edna Landau—doyenne of the music business, long-time managing director of IMG Artists and director of career development at the Colburn Conservatory of Music in Los Angeles—writes
Ask Edna
exclusively for MusicalAmerica.com to provide invaluable advice to music students and young professional artists.
Read more about Edna's impact on the performing arts
.
Send your questions to Edna Landau at AskEdna@MusicalAmerica.com and she'll answer through Ask Edna. Click the links below to read Edna's recent columns on the critical aspects of launching and managing and professional music career.
Communicating with Your Audience
During Edna's 23 years as managing director of IMG Artists, she personally looked after the career of violinist, Itzhak Perlman and launched the careers of musicians such as pianists Evgeny Kissin and Lang Lang, violinist Hilary Hahn, and conductors Franz Welser-Mõst and Alan Gilbert.
Edna believes young musicians can grow their own careers, with "hard work, blind faith, passion for the cause, incessant networking and a vision that refuse[s] to be tarnished by naysayers."

---
MA Top 30 Professional of the Year: Lorenzo Brewer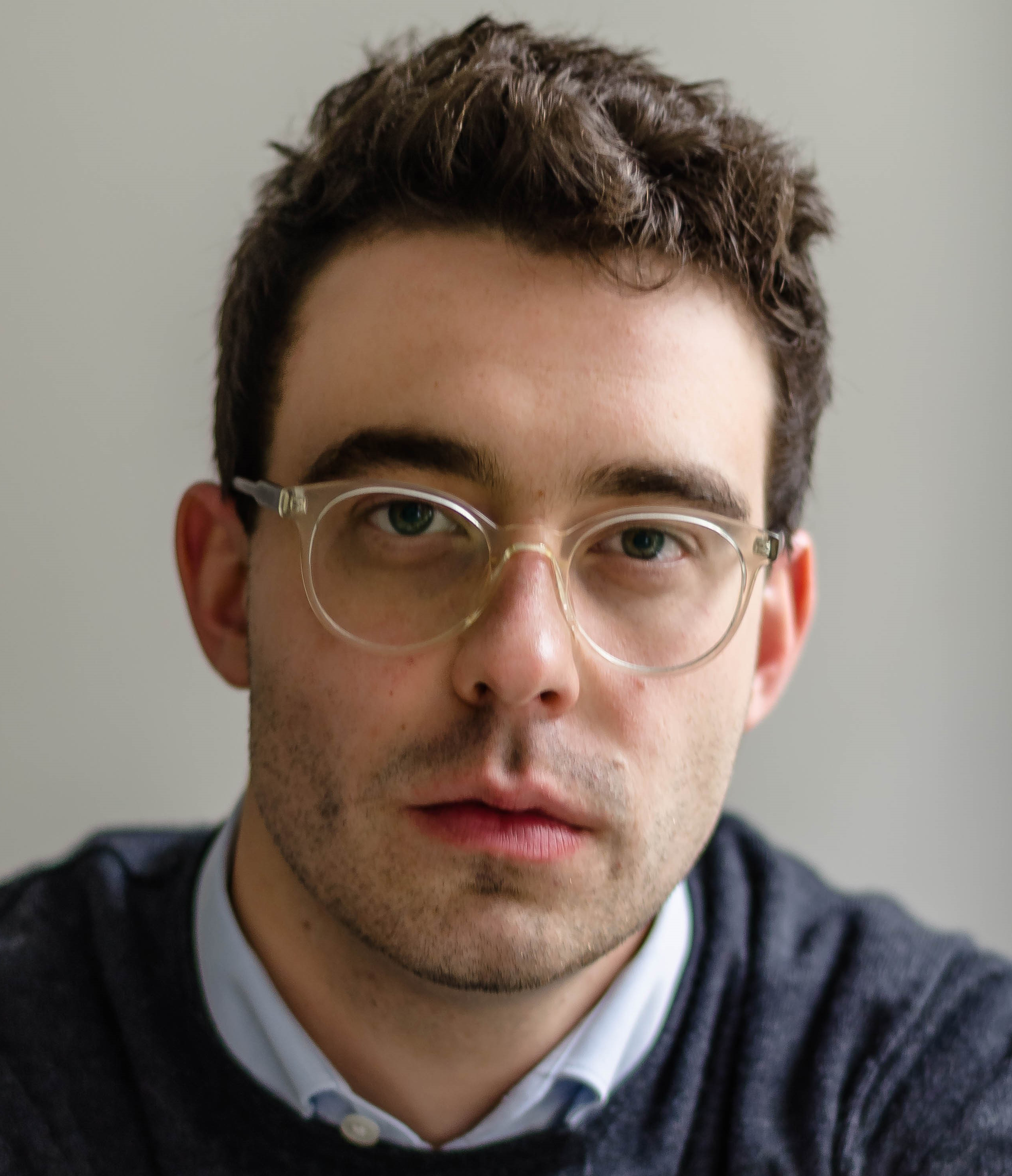 Founder and CEO
nkoda
Lorenzo Brewer, 23, has managed to wed new technology with traditional music publishing. Aiming to be the Netflix or Spotify of music scores, he is CEO of nkoda, a sheet-music sharing app that he launched in June and today lays claim to 35 million pages of music. He has license deals with 50 of the world's largest music publishers, whose catalogs are now viewable on tablets and other screens via Android, Mac OS, Windows 10, and iPhone for $9.99 a month. Users can add annotations and share them with others.
"Its technology gives me the ability to access scores and parts wherever I go," said Simon Rattle in a ringing endorsement statement, "and to be able to share my markings with other musicians. It could change our life immeasurably for the better!"
Brewer says he conceived of nkoda after having access to a Spotify account as a teenager. He marveled at the way the streaming service's algorithms could lead him from a film soundtrack to music by Arvo Pärt or György Ligeti. Getting to their published scores, however, was a different matter. "It was very hard to get hold of these materials," Brewer said in a call from his company's London office. "They were expensive, they were exclusive, and they weren't available to people."
They are now. The app is available in ten languages: English, Chinese, Spanish, German, French, Italian, Japanese, Korean, Portuguese, and Russian. Nkoda reports that more than 32 orchestras, conservatories, and universities have already signed up.
After he incorporated nkoda in late 2015, Brewer and a growing staff began securing deals with publishers like Bärenreiter, Breitkopf & Härtel, Boosey & Hawkes, Faber, Novello, and Schirmer. Several musicologists helped format the individual scores. Designers and outside musicians beta-tested the app and gave their feedback.
Born in England, Brewer grew up in the U.S. and Italy as his professor parents held positions at Harvard, CalTech, and UCLA. After high school, he initially planned to study composition in college, but the idea for nkoda soon took hold.
Call him the Steve Jobs of music publishing.
NETWORK
FIND:
Updates to artist manager rosters
»MORE

RENT A PHOTO
Search Musical America's archive of photos from 1900-1992.