PEOPLE MOVES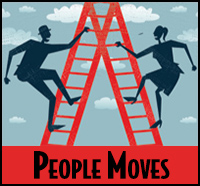 The
Baryshnikov Arts Center
(BAC) has named
Sonja Kostich
as its new executive director, effective in mid-October 2022 after board approval. She succeeds Cora Cahan, the organization's president and CEO from October 2019. As BAC's administrative head, Kostich will work alongside Baryshnikov to oversee all aspects of an organization that since it was founded in 2005 has become a gathering place for artists from all disciplines.
The
Los Angeles Ballet
, now in its 17th season, has selected
Melissa Barak
as the company's new artistic director. An accomplished ballet dancer and choreographer, she succeeds Thordal Christensen and Colleen Neary, the founding co-artistic directors. Barak is returning to the company for which she was a leading dancer from 2006 to 2011. Barak has created new works for the Los Angeles Philharmonic, Richmond Ballet, Dayton Ballet, American Repertory Ballet, Sacramento Ballet, Los Angeles Ballet, and Barak Ballet, a Los Angeles based contemporary ballet company she founded in 2013.
Washington National Opera
has chosen
Christopher Cano
to be the next director of the Cafritz Young Artists (CYA) and American Opera Initiative (AOI). He starts in September, succeeding Robert Ainsley, in the job since 2016. In the latter capacity, Ainsley succeeds Francesca Zambello, also artistic director of the Washington National Opera, essentially replacing his former boss at WNO, since Zambello had long run both. Cano now reports to her as well as WNO General Director Timothy O'Leary.
Danni Gee
, longtime dance curator for Central Park's free outdoor festival SummerStage, has been named director of programming for the
Joyce Theater
, New York's core dance venue and presenter of small/visiting troupes. Gee is a former member of the Alvin Ailey American Dance Theater and onetime member of Philadanco, with which she danced on the Joyce stage as a young artist.
Craig Hassall
, CEO of London's Royal Albert Hall since 2017, has announced his resignation, effective at the end of 2022. He is leaving to assume the role of president and chief executive of
Playhouse Square
in Cleveland, Ohio. In assuming his new position, Hassall replaces retiring CEO Gina Vernaci, a 39-year veteran of the organization. Playhouse Square, which celebrates its centennial this year, is the second largest theater district in the U.S. It includes seven resident companies, 11 venues, and the largest touring Broadway season ticket base in North America.
The
Reno (NV) Philharmonic
has hired
Ignacio Barrón Viela
, executive director of the Billings (MT) Symphony Orchestra and Chorus, to be its next president and CEO, effective October 26. A native of Spain, he succeeds Tim Young, who retired last November after 19 years in the job. Viela's four year in Billings yielded the orchestra's two largest single gifts in its 72-year history. He is also credited with doubling the annual budget to close to $2 million and strengthening the orchestra's connection to the community. He studied industrial engineering and business and is an accomplished cellist.
The
Abilene (TX) Philharmonic
has a new executive director as of August 15 in
Gerard Gibbs
, a Baroque and Classical oboe player who has performed in a number of period and regular orchestras. During his time in the Calgary Philharmonic Orchestra in Alberta, he co-founded the Fort MacLeod International Chamber Music Festival with violist Rivka Golani and led a full range of performing arts programs of the Empress Theater.
Jazz trumpeter and pedagogue
Ingrid Jensen
has been named dean of the
Manhattan School of Music's (MSM) Jazz Arts division
, a position she moves into with immediate effect. Jensen has been serving as interim dean of the program since Associate Dean and Director of Jazz Arts Stefon Harris exited in July 2020. Jensen, who has her own band and is a frequent sideman on recordings, joined the faculty in 2018.
Seth Abramson
, a jazz guitarist/band leader turned label executive turned presenter/producer, is to be the first director of the
Gilmore International Piano Festival's jazz awards
, established in February with an $8 million grant from Gilmore Board President and local brewery owner Larry J. Bell. The new award mirrors the Gilmore Artist Award (won by Igor Levit, in 2018), in that its nomination comes from a panel of anonymous industry insiders, whom Abramson is now charged with assembling and directing. Like the Gilmore Artist Award, the Larry J. Bell Jazz Artist Award brings its recipient $300,000—$50,000 cash plus $250,000 over four years for furthering their artistry and career. The first award is scheduled to be made in 2026. Abramson starts September 1.
Jen Luzzo
has been hired by the
Kennedy Center
to oversee classical music public relations. Previously in a related position with the New York Philharmonic, she arrived at the KenCen in early August and has a portfolio that includes the Washington National Opera (WNO), the National Symphony Orchestra (NSO), the Fortas Chamber Music series, all music education activities—of which there are many—and initiatives that explore the intersection of music and wellness.
The
Peabody Institute
of the Johns Hopkins University appointed
Bob Halbruner
as associate dean for external relations effective September 6, 2022. In this role, Halbruner will be a member of the senior leadership team reporting directly to Dean Fred Bronstein and will provide overall strategic leadership to advance the Development, Alumni Relations, and Marketing and Communications programs for the Peabody Institute.
---
---
---
---
---
---
Marcus Performing Arts Center
has selected
Katie Dillow
as vice president of finance and administration, following an executive search process led by Arts Consulting Group (ACG). Dillow began her tenure on December 13, 2021. In addition, Marcus Center has selected
Ken Harris
to be vice president of venue operations, following an executive search process led by Arts Consulting Group (ACG). Harris began his tenure on November 8, 2021.
---
---
---
---

RENT A PHOTO
Search Musical America's archive of photos from 1900-1992.