---
Sedge Clark Retires from Musical America; Other MA Changes to Follow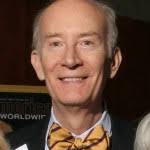 Sedgwick Clark, longtime features editor of the Musical America International Directory of the Performing Arts, has retired after nearly 30 years in the job. He will stay involved in an "emeritus" capacity. Susan Elliott remains editor of Musical America, overseeing Industry News, Special Reports, and One to One interviews.
Succeeding Clark is Clive Paget, who has been a contributor to Musical America since 2018 and is the former editor of the Australian publication Limelight. Paget is currently based in Cornwall, U.K., and remains Limelight's editor at large. He is the writer/coordinator of the weekly and highly popular column "MA's Free Guide to Free Streams."
Clark commented that he "found it incredible" that he's been in the job for three decades. "It's been a rare pleasure and an extraordinary experience because I've been meeting incredible artists, I've been dealing with wonderful people in the classical music business, I have had what I've considered the perfect job. I came to New York 50 years ago to take advantage of the classical music world and I have done that." Indeed he has: In a normal season, Clark attends up to 125 concerts annually; small wonder he calls Carnegie Hall his "home away from home."
As the lead arbiter in choosing the annual Directory's honorees, a tradition started in 1961 when Shirley Fleming was editor (and chose Leonard Bernstein to be Musician of the Year), Clark has often struck either just when or just before the iron is hot: Anna Netrebko Musician of the Year in 2008, before she was the Met Opera's favorite soprano; Simon Rattle in 2002 just as he became the Berlin Philharmonic's primary driver into the 21st century; Yannick Nézet-Séguin in 2016, two years before the Met came calling; Yuja Wang in 2017; Jessye Norman, Yo-Yo Ma; Kurt Masur, the list goes on and on.
"My time with Musical America has been the highlight of my career," says Clark. "And I am very pleased that my successor is going to be someone that I admire very much. His writing is brilliant; he will bring to Musical America a totally different approach than I do and it will be something that everyone should look forward to."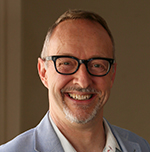 "It's a complete honor and a privilege to step into Sedge's shoes," said Paget, a onetime opera director in the U.K. "I'm sure I can never replace him but I will do my very best."
In announcing Clark's exit, Musical America Publisher Stephanie Challener thanked him for his contributions and indicated that more changes are afoot. "The year 2020 has been an extraordinary time of upheaval and seismic change for the arts, and a time when artists and organizations worldwide have had to rethink their models for presenting live music. Similarly, it has provided an opportunity for us to reflect on how we recognize those who continue to make outstanding contributions to our industry." Details as to the changes are to be announced in the near future, according to Challener.

WHO'S BLOGGING


RENT A PHOTO
Search Musical America's archive of photos from 1900-1992.