---
5 Minutes with 4 Presenters:
Win a Contest, Get a Gig?

We asked four presenters some quick questions to find out: Does winning a competition automatically translate into a booking?
---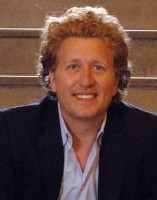 Michael Kondziolka
Director of Programming, University Musical Society, Ann Arbor, MI
Does the University Musical Society book artists based on their competition wins?
It's a road we've never gone down. A lot of presenters used to book the winner of the Van Cliburn International Piano Competition.I don't know if they still do but for us it's too much of a one-dimensional approach to making a programming decision.
Are there any competitions you look to for guidance on booking artists?
A certain set of presenting organizations will basically buy into the brand of a competition and create a platform for its winners. I think that's certainly true with the Van Cliburn Competition. Even the violin competition in Indianapolis will translate into performances. For me, it's something I'll look at and think about, but it's not the sole determining factor. It's one of many.
How much does a competition win matter to your audiences? Do you put it in your marketing materials?
Well sure, we'll put that in copy but I don't consider it a driver. It would be easy for me, if I wanted to say we would present the winner of a certain major competition every year and sort of regularize that into our audience's programming expectations. And over time I do believe that promoting the competition would drive audiences to hear the winner. But we're not committed to
competitions in that way.
What is the appeal of competitions to concert presenters or audiences? How much do they matter today?
If you had asked me that question ten or 15 years ago, I would have said that competitions felt a little bit antique. But not now. In the last five years we've seen them re-emerge as a form of popular entertainment. They have an inherent, built-in theatrical arc, the joy of winning and the agony of defeat. They're like a sporting event; some even have a participatory aspect, where not only the "authorities" weigh in, but also the audience. And regardless of whether or not they're popular, they're important because they focus on young musicians and they create stressful contexts within which one has to perform at a very high level. That's frankly all part of the training.
Competitions sometimes get a bad rap about conflicts of interest and bias.
Yeah, you do hear all kinds of weird stories about relationships between certain jurors having certain relationships with students. There are biases built into the whole system.
Really?
You know why I say that? Because there are biases built into life. People are given breaks or opportunities for all sorts of reasons beyond merit every day and in every facet of life. So I don't spend a lot of time worrying about it. The other data point that's interesting is, look at a major management's roster today and look at how many artists on that roster have won a competition. You may be surprised at the answer.
Is the publicity and hype generated by competitions ephemeral? Would you consider booking a competition winner five years after he or she won?
That's another downside of competitions: They create a lot of opportunity. Some of it is real and concrete, and a lot of it is ephemeral. That can be a real crisis for a performer. When the buzz wears off, you're the person who won the competition in 2005. You're back to relying on your artistry and your ability to communicate with an audience.
So why compete?
The real question is, what other systems and mechanisms do we have in place to vet talent and create a place for it to prosper and be recognized? Do competitions fulfill that role? They're certainly still part of the mix. My suspicion is, there are really great things about competitions and there are real downsides. For me it all boils down to the very basic drama of winning and losing.
The University Musical Society, affiliated with the University of Michigan in Ann Arbor, presents about 75 performances of classical artists and orchestras, as well as dance, jazz, world music, and other artforms. It uses several campus venues, the largest of which is the 3,538-seat Hill Auditorium.
---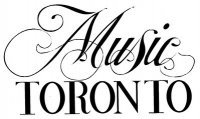 Jennifer Taylor
Artistic Producer and General Manager, Music Toronto
Does a competition win matter to you when booking an artist?
Yes and no. Usually there will be an artist I already know, and I discover in the bio that they've won, or there's a very recent announcement of a competition win. But I don't seek out competition winners, per se.
Does it depend on the brand of the competition?
I guess so. But I don't think I've ever hired anybody on the sole strength of a competition win. It's just a factor. There are the major competitions and then there are the many others. We present a series of string quartets and there are about four competitions I would think about, including Osaka [International Music Competition] and the Banff [International String Quartet Competition].
Does a competition win matter to your audience? Would you use it in your marketing materials?
Well, it's interesting. I do use it if it's recent and it was in any way major—an artist who's won the Tchaikovsky, for instance.
I have just recently agreed to present the Van Cliburn winner. We've never signed up with them before. But they have a very open-ended process so that you say you are willing to present the winner, but it's mainly willing to be interested in him or her. My board of directors was wildly excited at that idea.
Which competitions might stand out for your audience?
Because I'm in Canada, my audience will be interested if a quartet wins the Banff Competition. It's very hard to say. I have a very specialized, knowledgeable audience; they'll take my word for it
until they've heard somebody. And then they'll let me know what they think—one way or the other.
I think there are too many competitions. You hear regularly that so-and-so won this and so-and-so won that but you don't know that much about the competitions. There is just a handful that I really would pay attention to.
What about the theory that competitions are more like horse races and don't always highlight the most interesting artists?
Yes, there's some feeling of that. When I get competition news, I try and get behind the scenes and see what the press reaction is, if there are any jurors who are commenting, and then I want to listen to people [perform]. The competition I'm most familiar with is Banff. [I agreed with the choice of] the most recent winner, but in the past, I've often liked the second or third more. A lot of it is a matter of who was on the jury and what they seemed to be interested in. A few years ago we actually did a Banff series and it wasn't always the winner [that we presented]. In at least one case, it was a group that had placed third but had gone on to have a career.
Do audiences buy into competitions because they are like reality shows such as American Idol or X Factor?
I don't have much experience of that; we have a small hall and a very knowledgeable audience, so in string quartets, we're going to be presenting at the very top level. In piano, it isn't going to be Lang Lang and Yundi Li, it's going to be Arnold Cohen and Marc-André Hamelin.
You mentioned the V an Cliburn. Do you go out of your way to build relationships with competitions—to have them as a source of talent that you can turn to?
One of the reasons I signed up with the Van Cliburn is that I like the way it approaches presenters. You can take the winner or any of the first five winners. And you can take them at any point over three years. They will tell you who the laureates are and then you make your decision [about who and when], rather than a "you get number one on this date" sort of thing. It's a good way to do it because sometimes audiences have particular tastes; [the presenter will] know what winner might or might not do well with his audience.
Music Toronto has an annual season of chamber concerts at the Jane Mallett Theatre at the St. Lawrence Centre for the Arts in Toronto. Founded in 1971, it today presents string quartets, pianists, and contemporary music groups.
---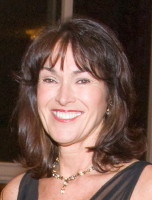 Debra Kraft
Executive Director, The Choral Arts Society of Washington
Would you be more willing to book a singer if he or she had a competition win on their résumé?
Yes, absolutely. They can certainly help [presenters] gain perspective on where talent may lie. I also think it's essential to have all the incentives possible to open doors for the young, undiscovered person. If we don't have those avenues, how else will they get noticed?
You always look at the full picture of the individual—what competitions they've won, where are they in their careers, what sort of apprenticeship programs they've been in. Sometimes, if you're just looking at a bio, it can really help define someone.
One of your colleagues defined competitions as being a spectators' sport.
I do think audiences are engaged by them. I know when the Met Competition is in Washington, D.C., at the Terrace Theater [at the Kennedy Center], it's always sold out. It's exciting—people want to be able to hear the next great discovery. Or they want to feel like they have discovered somebody themselves. I do think competitions heighten the whole art form.
Do you include a competition win in your marketing materials?
We do. People like to be around the young, exciting new artist who's chomping at the bit. Certainly winning a Met Competition is something people get excited about. If they don't know the name or the voice, they certainly know the Met. It's like the Good Housekeeping "Seal of Approval." They think, "Oh, it must be good. We'll go."
That's probably true of any of the big-name competitions.
Yes, the brand helps.
Competitions are sometimes criticized for favoring performers who know how to win but aren't the most interesting artists. What's your take?
That's always possible, but a competition is just the beginning. The performers are and aren't going to have a lot of career behind them or roles that they've sung. I certainly don't think winning is a drawback. If somebody's in his/her 40s and still is entering competitions, then, yes, that would be a problem. But for an emerging artist, winning more competitions means getting more roles.
What other factors beyond competition wins do you consider when booking an artist?
If we don't know an artist, everything is on their voice sample [recording]. So you listen and then you try to make a fit. Again, if they have a Met win behind them, you're going to pay a little bit more attention. If you have five people and they're all unknown and they sound equal, you might give more attention to the competition winner, because he or she has been vetted out a bit more.
The Choral A rts Society of Washington is a symphonic chorus of 180 volunteers that was founded in 1965 by Norman Scribner, who retires as artistic director in August. The chorus performs with the National Symphony and has its own series of subscription concerts.
---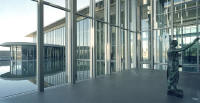 John Forestner
Trustee, Fort Worth Chamber Music Society
Your series seems to draw very heavily on competitors from the V an Cliburn Competition. What is the Cliburn's impact on your organization and how much do use it as a source for bookings?
Our founder, Leon Brachman, who just passed away recently, was also very involved in helping to develop parts of the Cliburn. Leon was of the opinion that this was a piano town; if you headline every chamber music concert with a pianist—usually someone from among Cliburn competitors or winners—it would draw a crowd.
As a result, we seldom if ever just had a straight string quartet program and were a little bit soft on what is really the cornerstone of the chamber music repertory. Now, we still do four concerts a year with pianists as headliners but we're also trying to bring in some winds and string quartets.
How intertwined is the Chamber Society with the Cliburn on a business level?
Many of our board members, me included, are also members of the Cliburn board. It's a fairly tight musical community here. But the Cliburn has done nothing but good for the Chamber Music Society by supplying us with ready access to some of their competitors as they establish their careers.
Do audiences in Fort Worth follow the careers of the Cliburn competitors?
Some of the finalists have quite a following here. They do come back to perform. It is also interesting to see that when we have one of the former Cliburn competitors back in town, their host family and the people who live on the block with the host family will generally show up for the concerts and sometimes in substantial numbers.
What is the Cliburn's influence on presenters outside of Fort Worth? Do others see it as highly as the Fort Worth Chamber Music Society does?
People argue that the Cliburn doesn't pick out people who will have brilliant careers, and they tend to denigrate the post-Competition careers of some of the competitors. One thing that hurts the Cliburn's reputation in that regard is that I don't think anyone who comes and wins the Competition is guaranteed to have a splendid career. Some of them may stay in academia; some of them may lose interest in music. There's no guarantee. All it says is they showed up, they played well for the Competition, and they won.
However, if a pianist is a finalist in the Cliburn and has been an unknown quantity, I think it tends to assure [presenters] that the artist has the seal of approval and it should count for something.
We are always comfortable with former Cliburn competitors playing with the Chamber Music Society here because they do such a splendid job.
The Chamber Music Society of Fort Worth focuses on chamber artists with a connection to Fort Worth. For much of its 21-year history, it has presented Van Cliburn Competition winners, and its concerts take place in the Modern Art Museum in Fort Worth. (pictured)
---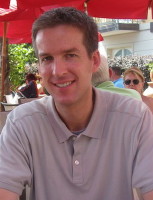 Brian Wise is an editor at WQXR Radio where he covers classical music for WQXR.org, produces a music-industry podcast, and oversees an online video performance series. He also writes about classical music for Listen magazine, The Strad, and BBC Music.

WHO'S BLOGGING


RENT A PHOTO
Search Musical America's archive of photos from 1900-1992.