---
Winners Tell Their Stories:
Joshua Weilerstein

Joshua Weilerstein, Violinist/Conductor
Winner 2009 International Malko Competition for Young Conductors, Copenhagen, Denmark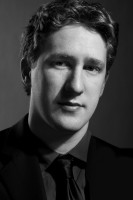 What was the atmosphere like at the Competition?
Copenhagen is a great city, and the Danish Radio Symphony was extremely supportive of all the conductors. We were all rooting for each other. My philosophy was that if it went well, OK, but of course I had no control over the judges' opinions. I just wanted to do my best and have fun. I got to know all of the contestants and I'm close friends now with several of them. When we got to the final round, the three of us looked at each other and were amazed that we'd all gotten that far. I never allowed myself to think I'd win. It was such a whirlwind and in a lot of ways I still haven't absorbed the experience.
How did winning impact your career?
I had never conducted a professional orchestra before I got to the Competition. The prize gave me the chance to conduct all of the important orchestras in Scandinavia. There are 16 of them, and what's been wonderful is how open-minded and friendly these orchestras are. I was doing most of the pieces for the first time and the players were OK with me screwing up in rehearsal. After the Competition I got management, and I was accepted to the American Academy of Conducting at the Aspen Music Festival and School, where I won another prize (the Robert J. Harth Conductor Prize). In May 2011, I was named assistant conductor of the New York Philharmonic. The Malko Competition launched my career.
Why did you enter the Competition?
I saw a posting on a website for career gigs and competitions and saw the Malko Competition and I thought, "Why not?" No application fee, just upload a video. It seemed extremely easy. They were accepting 30 people to participate, and I never thought I'd be one of them. I applied in October and got an email in January saying I'd been accepted. It was a big surprise. There were to be four rounds. The repertoire list was enormous, and I'd have a chance to conduct the Danish Radio Symphony. At 21, having only recently begun studying conducting, I was really excited.
How did you prepare?
I studied like crazy. Each round involved conducting three different works. I had lessons with everyone I knew, I got an orchestra together to run through pieces, I worked with a few pianists on scores. I only had two months, and I just worked like mad.
What are your thoughts today about competitions?
The Malko prize really changed my whole musical trajectory. I'm still a violinist and I practice as much as possible. The violin and conducting are totally interconnected for me. They're two sides of the same coin. In a way, however, things are a little stressful. It's all happened so fast. But I'm working with my management to be able to consolidate repertoire, to make the right choices, so that I can be prepared and really do my best.
---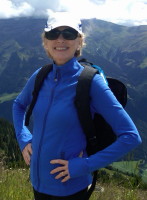 Eugenia Zukerman, flutist, is also a writer, arts administrator, TV journalist, educator, and Internet entrepreneur ( ClassicalGenie.com). In demand worldwide as a soloist with orchestras, as a recitalist, and as a chamber-music player, she has recorded more than 20 CDs. As a writer, she has published two novels and two non-fiction books, and from 1998 to 2010 she was the artistic director of the Vail Valley Music Festival in Vail, Colorado. In the summer of 2011 she performed at the Verbier Festival in Switzerland, where she also created Eugenia Zukerman's Verbier Vlog for MusicalAmerica.com.
Additional Winner Stories
Nadja Salerno-Sonnenberg, violinist

WHO'S BLOGGING


RENT A PHOTO
Search Musical America's archive of photos from 1900-1992.