---
Going Mobile: A Few Vendors

The following companies are among the many that offer app/mobile solutions to arts organizations. Please note that this list is by no means comprehensive.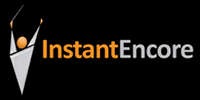 InstantEncore
Aimed at: Presenters who want to expand interaction with customers on iPhone, Android, and mobile web devices.
Features: Suite of palm-size tools that many older web sites cannot accommodate including: streaming audio, video on demand, location-based triggers for welcoming potential patrons in the neighborhood, important news updates pushed directly to mobile devices, one-tap sharing buttons for Facebook and other social media sites, link path or phone path to the box office.
Users: Pittsburgh Symphony, Seattle Shakespeare Co., El Paso Arts District, Dallas Summer Musicals, Columbus Symphony, University of Missouri-Kansas City Conservatory of Music and Dance.
Pricing: $1,000-$10,000 annual, based on budget, plus a set-up fee; free to the user.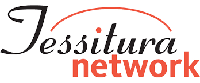 TN Mobile Plus
Aimed at: Presenters who use the Tessitura office database, this is a customized InstantEncore version.
Features: Same as InstantEncore with added benefits: Because TN Mobile Plus is tied into the Tessitura customer-relations database, donors and subscribers can be recognized when they initiate contact via a mobile device. Their subscriber discounts and seating preferences are more readily accessed and monitored even when making a transaction by phone.
Users: New York Philharmonic, Detroit Symphony, Santa Fe Opera, Canadian Opera Company.
Pricing: At member request.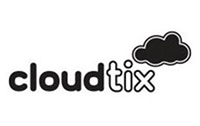 Cloudtix
Aimed at: Presenters who want to expand interaction with customers on iPhone, Android, and mobile web devices, this is an alternative to InstantEncore with a different look and ticketing focus.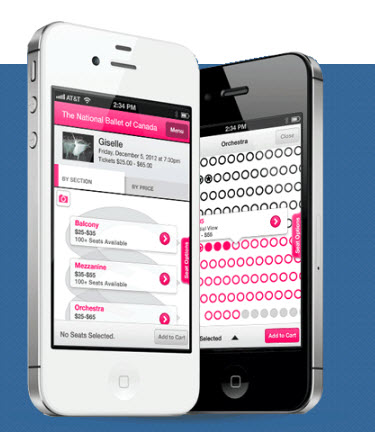 Features: Suite of palm-size tools for customers that many older web sites cannot accommodate including streamlined mobile ticket sales. Presenters who use the Tessitura database can offer customers a "Select-a-seat" option. The calendar enables browsing by date, event, keyword, or traditional calendar view. Customers can also activate Twitter and Facebook tie-ins, flow-ins from YouTube and Flickr pages, maps, streaming, video, and audio on demand.
Users: Chicago Symphony Orchestra, New York City Center, Seattle Symphony, Roundabout Theatre Co., Musica Viva, San Francisco Opera.
Pricing: $500-900 monthly, $100 more for select-a-seat. See demo video. (PHOTO: Cloudtix "Select-a-seat.")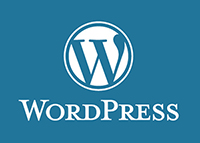 WordPress
Aimed at: Presenters familiar with the enormous WordPress web publishing environment. WordPress's millions of users have greatly improved the ability of WordPress frameworks to detect devices and adjust the way content looks. Musicians and presenters who already maintain blogs will find this a good path to developing a mobile strategy.
Features: Free and inexpensive templates ("themes") for site creation, and add-ons ("plugins") for selling tickets, such as WooCommerce, which powers 37 percent of the world's online stores. New and updated WordPress themes and plugins are increasingly responsive to all screen sizes. Further, they are offered by a community (once mostly bloggers) that favors free and nearly free sharing.
Users: Eighth Blackbird, Toledo Museum, Lollapalooza Festival, Austin Opera.
Pricing: Typically free or less than $100 a year.
EventBrite
Aimed at: Presenters who want to use Apple, Android, or mobile web tools to sell tickets, facilitate check-ins, track sales, and manage the event planning at off-site or rental locations. Ideal for festivals, outdoor concerts, and for ensembles and small organizations that sell their own tickets and offer events in multiple locations.
Features: An easy-to-use, intuitive mobile ticketing and sales transaction tool that works with Paypal, credit cards, and other online checkout options. At-the-door apps make it possible to set up a mobile box office and print out thermal tickets and wristbands for customers, or to allow their check-ins via phone swipe. An option to create seat maps and specific seat assignments is available.
Users: London New Year's Eve in the Sky 2017, Baltimore Playwrights Festival, Sanibel Blues and Jazz Festival, Lone Star Youth Orchestra, National Asian American Theater Conference, Golden Gate Theater San Francisco, DuPage Symphony Orchestra. Pricing: Free to both presenters and customers if event is free. Otherwise the presenter pays a per-ticket service fee—2.5 percent per ticket to EventBrite—plus the usual transactional passthrough of 3 percent for credit-card processing.
---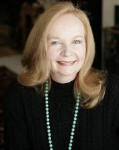 Nancy Malitz is the publisher of ChicagoOntheAisle.com. She has been writing about the intersection of the arts and technology most of her career. She developed some of Gannett Media's first newspaper web sites and worked on strategic projects for media change.

WHO'S BLOGGING


RENT A PHOTO
Search Musical America's archive of photos from 1900-1992.