---
The Pueblo Opera Program

Native Americans and opera: Over 40 years of success
Native Americans have been passing through Santa Fe's environs in northern New Mexico for up to 30,000 years. They settled permanently more than 1,500 years ago, long before Monteverdi composed Orfeo or John Crosby established his opera company on a former guest ranch in the foothills of the Sangre de Cristo Mountains.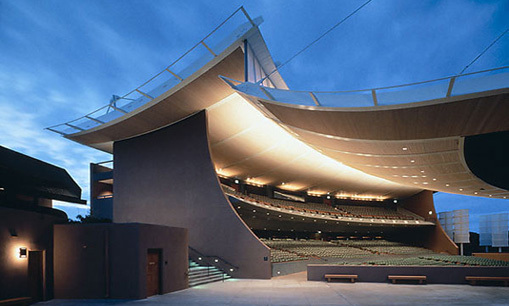 Since its founding in 1956,
Santa Fe Opera
has made the most of its distinctive locale. Its open-sided theater has always been more or less exposed to the elements, allowing real lightning, rain, or luminous moonlight to become part of the scenery—for better or worse. Equally long-running is the company's focus on taking its music beyond the opera house. For its
Pueblo Opera Program
,
established in 1973, the goal is forging strong connections with the Native Americans living in the 19 pueblos and three reservations surrounding Santa Fe.
The mission
"The program's hallmark has always been an exchange of culture," says Andrea Fellows Walters, director SFO's educational and community programs. "Opera is a specific culture and a specific tradition. And the pueblos, of course, and the reservations, have a very rich, deep tradition of story-telling and music." It's a natural fit.
How it works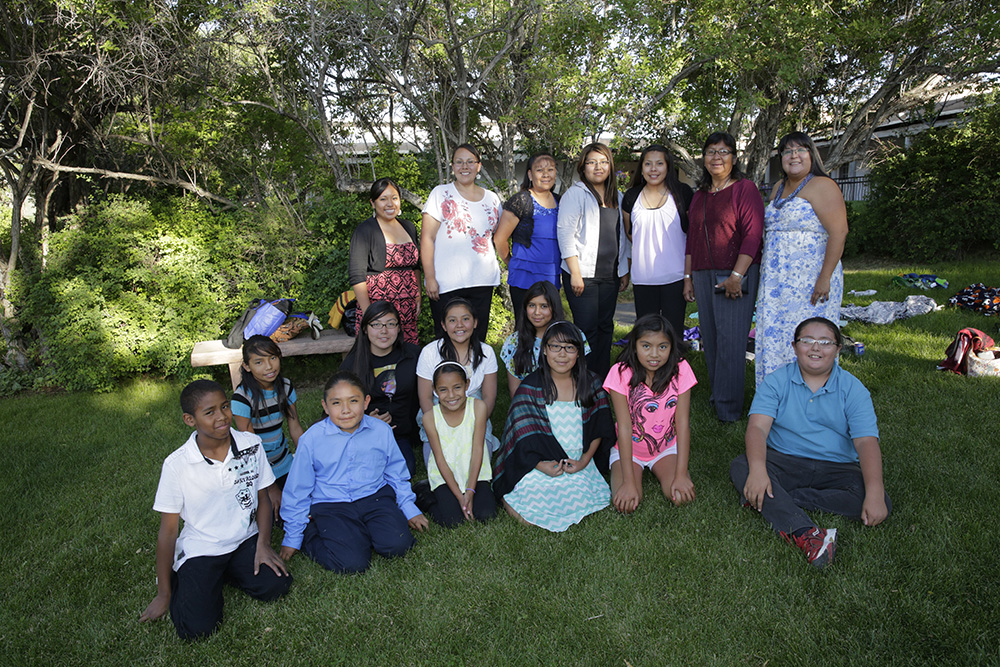 Every year between 400 and 500 Native American children, chaperones, and adults attend three open dress rehearsals as guests of Santa Fe Opera during its three-month (summer) season. The Pueblo Opera Program has an advisory council, and each pueblo has a volunteer coordinator. Some of the pueblos are two to three hours away, and the opera provides free round-trip transportation. (Rehearsals are available to other local youth groups as well.) POP visitors get advance materials designed for opera newcomers and younger visitors, and the company holds an interactive preview before each dress rehearsal titled 3-2-1-Opera.
[

POP kids with their chaperones at the rehearsal of
Don Pasquale
at Santa Fe Opera]
The visits might include stops at a local museum or other performing arts organizations, and every year the Omaha Steak Company sponsors a dinner for Pueblo Opera Program guests.
POP isn't a one-way street. Over the years, opera staffers have attended ceremonies and performances at various pueblos.
The cost
Santa Fe Opera's annual budget last season was $20 million, about $1 million of which was spent on education and community programs. Since POP is built around existing final dress rehearsals, the costs are minimal: approximately $70,000 to cover expenses like transportation and supplemental materials.
A stunning success story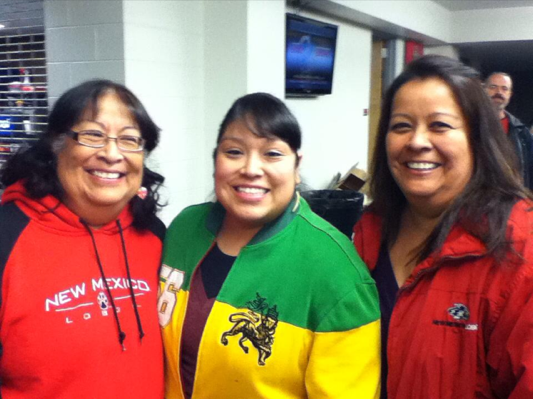 The Pueblo Opera Program thrives, in part, because of the casual, relaxed connections between its volunteer coordinators and their pueblo neighbors. Claudene Martinez, 45, who grew up on a pueblo, has been a volunteer coordinator for the past 27 years. She knows firsthand what fun a childhood trip to the opera can be. She was 10 when she made her first.
"We would meet at the big tree," Martinez says, "and the bus would pick us up there. That was a big gathering place. When all the Native kids would meet together there, we'd say, 'Are you going to the opera? Are you going to the opera?' It was something different, a different culture, a different atmosphere. It was free, so why not?"
[Three generations of POP. Right to left: Pueblo coordinator Claudene Martinez; her neice, Desiree; and her sister, Renee.]
Martinez is the coordinator for the Nambe pueblo, organizing programs for pre-kindergarten through post-secondary students. She chats up parents and makes sure to mention her son, a formerly squirmy kid who became intrigued with opera.
"In the beginning," says Martinez, "I'll say, 'Hey, have you ever been to the opera? You should go.' They'll say, 'No, I don't want to go.' And I'll say, 'Oh, just give it a chance.'
"I use my son as an example. So they say, 'Hmm, maybe I will go.' And now there are some that are hooked. This year I got eight new ones to go."
---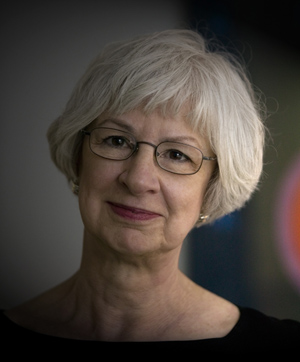 Wynne Delacoma is a freelance arts writer, lecturer, and critic whose outlets include the
Chicago Sun-Times
,
Chicago Classical Review
, and
MusicalAmerica.com
. Classical music critic for the
Chicago Sun-Times
from 1991 to 2006, she has been an adjunct faculty member at Columbia College Chicago and Northwestern University's Medill School of Journalism.

WHO'S BLOGGING


RENT A PHOTO
Search Musical America's archive of photos from 1900-1992.