NETWORK
Musical America has developed the most advanced search in the international performing arts industry. Click on the tabs below to identify the managers, artists, presenters, businesspeople, organizations and media who make up the worldwide performing arts community.

---
Management companies that advertise in the print edition have a hyperlink to their Artist Roster.
(If you would like to advertise in the Directory and receive the benefit of having your roster appear in this database, please click here.)
artists,Artists & Ensembles
choral,Choral Groups
dance,Dance Companies
I am looking for
Artists & Ensembles
Choral Groups
Dance Companies

---
opera,Opera Companies
orch,Orchestras
inpres,International Concerts & Facilities Managers
usfaci,US/Canada Facilities
usperf,US/Canada Performing Arts Series
fest,Festivals
I am looking for
Opera Companies
Orchestras
International Concerts & Facilities Managers
US/Canada Facilities
US/Canada Performing Arts Series
Festivals
---
usradi,Classical Music Radio Stations (US/Canada)
inradi,Classical Music Radio Stations (Global)
usnews,Newspaper Music Critics (US/Canada)
usmags,Music Magazines (US/Canada)
inmags,Music Magazines (Global)
publ,Publishers of Music
reco,Record Companies
I am looking for
Publishers of Music
Record Companies

---
Spotlight:
Record Companies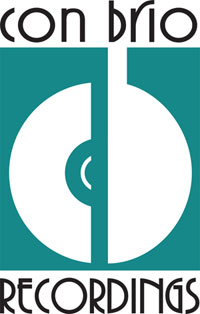 Con Brio Recordings
1961 Rose Ln.
Pleasant Hill, CA 94523
(925) 689-3444

---

---
MA Top 30 Professional of the Year: Martha Gilmer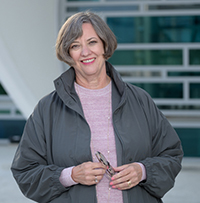 When Martha Gilmer reflects on how the San Diego Symphony Orchestra met the challenges of COVID, she points to two sources of inspiration: Music Director Rafael Payare and construction of the Rady Shell, the orchestra's open-air venue on the shore of San Diego Bay. "There were two constants," said Gilmer, who became chief executive in 2014. "Rafael was here, and the Shell was emerging into a completed venue."
Payare was off to an exciting start in his first season as music director in 2019–20, and when pandemic lockdowns threatened international travel, Gilmer recommended that he be in San Diego all the time. After all, he and the musicians had only just begun developing their partnership. The Venezuelan conductor, his American wife, cellist Alisa Weilerstein, and their daughter were residents of Berlin.
"We had an incredible feeling of momentum in the orchestra with Rafael, and if that had stopped for 18 months, it would have been a lost opportunity," Gilmer said. "He and his family arrived on March 13, 2020, and they have basically stayed here since then. That decision for him to come to San Diego changed everything in terms of what we could accomplish artistically, in spite of the pandemic."
Payare was able to work closely with the orchestra (whose 82 musicians were compensated at a reduced level and kept their health insurance) as it performed under public health restrictions. Then, as construction on the Rady Shell came to completion, the orchestra became one of the first to perform together live and onstage, in August. Payare presided over a program of Mozart, Stravinsky, Gershwin, and Mason Bates in the gala opening for a sold-out audience of 3,500. Weilerstein was the soloist in the Saint-Saëns Cello Concerto No. 1.
Through the fall, the orchestra played a mix of masterworks and pops concerts in the Shell, while its regular venue, the 91-year-old Copley Symphony Hall, goes through a structural upgrade. SDSO returns to indoor performances in January, at various local venues, and plans a return to the Shell in May.
The $85 million Shell has received rave reviews for its dazzling design and marvelous setting by the bay. "I've always said the most dramatic moments in music come in the soft intensity of pianissimo, and
we can hear that in this venue," said Gilmer of the state-of-the-art sound system. "The dynamics are not compressed just because you're outdoors."
SOCIAL LINKS

RENT A PHOTO
Search Musical America's archive of photos from 1900-1992.