NETWORK
Musical America has developed the most advanced search in the international performing arts industry. Click on the tabs below to identify the managers, artists, presenters, businesspeople, organizations and media who make up the worldwide performing arts community.

---
Management companies that advertise in the print edition have a hyperlink to their Artist Roster.
(If you would like to advertise in the Directory and receive the benefit of having your roster appear in this database, please click here.)
artists,Artists & Ensembles
choral,Choral Groups
dance,Dance Companies
I am looking for
Artists & Ensembles
Choral Groups
Dance Companies

---
opera,Opera Companies
orch,Orchestras
inpres,International Concerts & Facilities Managers
usfaci,US/Canada Facilities
usperf,US/Canada Performing Arts Series
fest,Festivals
I am looking for
Opera Companies
Orchestras
International Concerts & Facilities Managers
US/Canada Facilities
US/Canada Performing Arts Series
Festivals
---
usradi,Classical Music Radio Stations (US/Canada)
inradi,Classical Music Radio Stations (Global)
usnews,Newspaper Music Critics (US/Canada)
usmags,Music Magazines (US/Canada)
inmags,Music Magazines (Global)
publ,Publishers of Music
reco,Record Companies
I am looking for
Publishers of Music
Record Companies

---
Spotlight:
Record Companies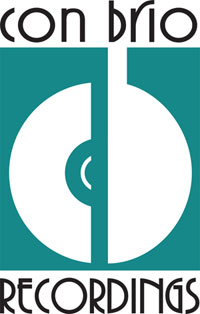 Con Brio Recordings
1961 Rose Ln.
Pleasant Hill, CA 94523
(925) 689-3444

---

---
MA Top 30 Professional of the Year: Xiang Gao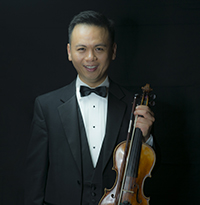 Distinguished Professor of Music, University of Delaware
Artistic Director, Master Players
Composer, Shanghai Sonatas
The rise in racially motivated violence during the COVID-19 pandemic moved University of Delaware Professor Xiang Gao to complete a work about another global tragedy: the Holocaust. With extra time on his hands, the violinist-composer began penning a musical called Shanghai Sonatas, which shines a light on the under-appreciated legacy of Jewish classical musicians in China. The show, completed with help from a diverse team of writers, directors, and historians, tells the story of a Chinese-American violinist whose musical roots trace back to the 1930s, when musicians fleeing Nazi Germany settled in Shanghai and began teaching, thereby laying the foundation for Western classical music in China.
So well received were early performances, Shanghai Sonatas is to be filmed as a documentary and its score adapted for symphony orchestra. "I am passionate about this project that focuses on equity and inclusion," Gao said, noting that the show illustrates "how immigrants struggle to create a balance between two cultures, and how they are empowered by the arts to find a sense of belonging in the community."
That's not all that occupied Gao during the pandemic. As founding director of the university's Master Players concert series, the violinist also worked to keep the presenting organization afloat and produce virtual content to sustain and develop its audience. When the university made a "substantial" cut to his operating budget and staff, Gao did his own fund raising and grant writing. Meanwhile, he and his remaining staff leveraged their technical and musical know-how to address the issue of climate change. Burnt Ice and Kaitiaki (Maori for "Guardians"), among other videos, feature him performing his own music against footage from U.S. National Parks and Iceland. Gao said the productions not only sustained the Master Players during the shutdown but helped the concert series broaden its audience. "I believe in innovation that attracts young audiences during this tough time in our industry," Gao said.
SOCIAL LINKS

RENT A PHOTO
Search Musical America's archive of photos from 1900-1992.