NETWORK
Musical America has developed the most advanced search in the international performing arts industry. Click on the tabs below to identify the managers, artists, presenters, businesspeople, organizations and media who make up the worldwide performing arts community.

---
Management companies that advertise in the print edition have a hyperlink to their Artist Roster.
(If you would like to advertise in the Directory and receive the benefit of having your roster appear in this database, please click here.)
artists,Artists & Ensembles
choral,Choral Groups
dance,Dance Companies
I am looking for
Artists & Ensembles
Choral Groups
Dance Companies

---
opera,Opera Companies
orch,Orchestras
inpres,International Concerts & Facilities Managers
usfaci,US/Canada Facilities
usperf,US/Canada Performing Arts Series
fest,Festivals
I am looking for
Opera Companies
Orchestras
International Concerts & Facilities Managers
US/Canada Facilities
US/Canada Performing Arts Series
Festivals
---
usradi,Classical Music Radio Stations (US/Canada)
inradi,Classical Music Radio Stations (Global)
usnews,Newspaper Music Critics (US/Canada)
usmags,Music Magazines (US/Canada)
inmags,Music Magazines (Global)
publ,Publishers of Music
reco,Record Companies
I am looking for
Publishers of Music
Record Companies

---
Spotlight:
Record Companies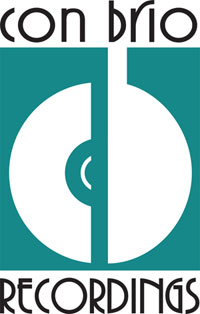 Con Brio Recordings
1961 Rose Ln.
Pleasant Hill, CA 94523
(925) 689-3444

---

---
MA Top 30 Professional of the Year: Stephanie Arrigotti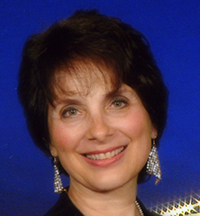 Producer/Director
Western Nevada Musical Theater Company
For nearly 30 years, Stephanie Arrigotti has brought musical theater to Carson City, NV. It's the state capitol, but with a population of 55,000 it is much smaller than Las Vegas and Reno. At Western Nevada Musical Theater Company, Arrigotti produces and directs the shows, designs sets and costumes, makes the backdrops, and handles marketing. With over 106 productions to her credit, Arrigotti has mounted shows that have drawn as many as 7,200 to one, using the Carson City Community Center. Audience members come from 20 states and Canada.
The company is part of Western Nevada College, where Arrigotti is the school's one fulltime performing arts professor who oversees curriculum and the parttime faculty in music, theater, and dance. Cast members are students, and professional actors in the area and often register for a musical theater practicum course to be in a show. Many alumni have gone on to pursue performance careers. To supplement ticket sales, the company rents out costumes and sets.
"You won't find small, charming, or edgy musicals on our season," says Arrigotti, noting that expenses for a big show can run as high as $170,000. "Only blockbusters can pay the rent." The biggest hits have been Phantom of the Opera, Les Misérables, Mamma Mia!, Beauty and the Beast, Mary Poppins, and The Little Mermaid.
"Phantom was the hardest thing I've ever done," she says. "I had to pay for structural renovations to the theater to fly the chandelier. I did massive art work for the gilded proscenium. We used every inch backstage to accommodate the set. But it was a watershed moment. It was a beautiful production and showed people what we could do."
WNMTC staged Matilda in November, and its 2020 season includes Once Upon a Mattress and Holiday Inn. Are there any musicals that Arrigotti still dreams of doing? "Wicked, if they ever release the rights and I live long enough. And I can't wait for them to release Come from Away. I absolutely fell in love with that show."

RENT A PHOTO
Search Musical America's archive of photos from 1900-1992.