NETWORK
Musical America has developed the most advanced search in the international performing arts industry. Click on the tabs below to identify the managers, artists, presenters, businesspeople, organizations and media who make up the worldwide performing arts community.

---
Management companies that advertise in the print edition have a hyperlink to their Artist Roster.
(If you would like to advertise in the Directory and receive the benefit of having your roster appear in this database, please click here.)
artists,Artists & Ensembles
choral,Choral Groups
dance,Dance Companies
I am looking for
Artists & Ensembles
Choral Groups
Dance Companies

---
opera,Opera Companies
orch,Orchestras
inpres,International Concerts & Facilities Managers
usfaci,US/Canada Facilities
usperf,US/Canada Performing Arts Series
fest,Festivals
I am looking for
Opera Companies
Orchestras
International Concerts & Facilities Managers
US/Canada Facilities
US/Canada Performing Arts Series
Festivals
---
usradi,Classical Music Radio Stations (US/Canada)
inradi,Classical Music Radio Stations (Global)
usnews,Newspaper Music Critics (US/Canada)
usmags,Music Magazines (US/Canada)
inmags,Music Magazines (Global)
publ,Publishers of Music
reco,Record Companies
I am looking for
Publishers of Music
Record Companies

---
Spotlight:
Record Companies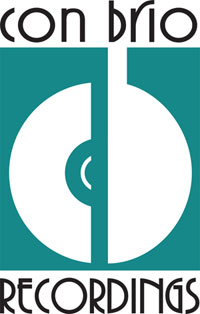 Con Brio Recordings
1961 Rose Ln.
Pleasant Hill, CA 94523
(925) 689-3444

---

---
MA Top 30 Professional of the Year: Patricia Barretto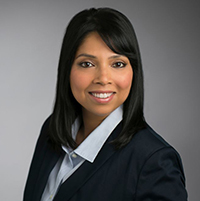 President & CEO
Harris Theater for Music & Dance
Patricia Barretto became chief executive officer of Harris Theater, Chicago's primary venue for music and dance since September 2017, two years after arriving as executive VP of external affairs. Under her leadership, Harris Theater has surpassed its sales goals for two consecutive seasons.
Born in Mumbai, India, with a BA in English Literature and Sociology, she started her career in the box office at the Toronto Symphony Orchestra in 1995. Her expert eye for programming, fundraising, and marketing brought her to Chicago from Toronto's Opera Atelier, whose profile she expanded internationally to such stages as the Salzburg Festival and La Scala. "My proudest moment was presenting Opera Atelier at the Royal Opera House at the Palace of Versailles," she says. "We presented Lully's Armide."
Harris Theater has an operating budget of around $10M. "Over the past two years, our presenting work has really focused on representing a multitude of voices and cultures," says Barretto. "By taking big risks and expanding our programming we can engage new audiences and expand the palates of the audiences who have been with us since the beginning. The fact we can sell out the Monteverdi 450 project, English National Ballet's reimagined Giselle by Akram Khan, and a rooftop concert by an emerging jazz artist proves that there's an appetite for diversity among our audiences."
Barretto is as passionate about nurturing young professionals as she is fostering lifelong patrons of the arts. "Continuing to embody our identity as a home for music and dance in Chicago means being a destination venue for artists and audiences from around the world," she says. "We want to be a place where everyone, regardless of income, age, race, ability, or any other identity feels welcome and can see themselves reflected on our stage."

RENT A PHOTO
Search Musical America's archive of photos from 1900-1992.