THE GUIDE TO TOP COMPETITIONS
MTNA National Student Competitions
ABOUT THIS COMPETITION
Music Teachers National Association is a nonprofit organization of nearly 22,000 independent and collegiate music teachers committed to furthering the art of music through teaching, performance, composition and scholarly research. Founded in 1876, MTNA is the oldest professional music teachers' association in the United States.
MAIN OFFICE
1 West 4th Street, Suite 1500
Cincinnati, Ohio 45202
lindastump@mtna.org
WEBSITE
http://www.mtna.org
ELIGIBILITY
All entrants must be a U.S. citizen or must hold a U.S. visa or permanent residence (green card), which is valid throughout the competition year. All entrants must study with a teacher who is (1) a member of MTNA or (2) has paid the Nonmember Teacher Fee of $150.
Elementary Division (ages 5 to10); Junior Division (ages 11 to14); Senior Division (ages 15 to18); Young Artists Division (ages 19 to 26); All ages as of January 1, 2016
ARTISTIC DISCIPLINE(S)
Piano •
Strings •
Voice •
• Composition • Brass • Woodwinds • Chamber Music
DETAILS

Travel Covered?

No

Frequency

Annual

Cash prizes

None

Jury chair(s)

Not provided

Jury size

1 to 5

Application deadline

September 16, 2015

SEMIFINALS (live rounds)

The MTNA Student Competitions consist of three levels: State Competition, Division Competition and National Finals.

FINALS (live rounds)

April 2-6, 2016 Grand Hyatt San Antonio, San Antonio, Texas
COMPETITION OPEN TO THE PUBLIC?
✔

Live

    ✘

Web (live streaming or recorded)
SOCIAL LINKS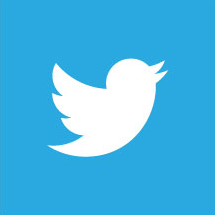 RENT A PHOTO
Search Musical America's archive of photos from 1900-1992.