THE GUIDE TO TOP COMPETITIONS
Liszt-Garrison International Piano Competition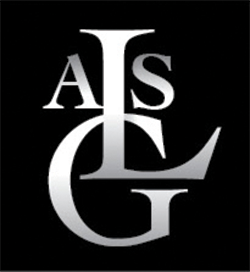 ABOUT THIS COMPETITION
A performance-inspiring experience, the competition offers participants performance opportunities as well as a chance to meet and be mentored by major artists. Contestants are hosted and celebrated regardless of competition results. Programming must show a balanced representation of major works by Franz Liszt, American compositions, and traditional repertory.
MAIN OFFICE
PO Box 1707
Owings Mills, Maryland 21117
n.roldan@lisztgarrisoncompetition.org
WEBSITE
http://lisztgarrisoncompetition.org/lg
ELIGIBILITY
Applicants submit a recording for preliminary CD auditions. In addition, solo pianists must fulfill age requirements by October 2015. Artist: ages 25-40; Young Artist: ages 18 to 24. Duo Ensembles with Piano which include:
-Voice and piano: perform original repertory for the ensemble (Art Song or similar);
-Any instrument and piano, also requiring the major repertory for the ensemble.
ARTISTIC DISCIPLINE(S)
Piano •
Strings •
Voice
DETAILS

Travel Covered?

No

Frequency

Biennial

Cash prizes

$10,000 to $50,000

Additional prizes

Performances

Jury chair(s)

Dr. Nancy Roldán, founder (2005) and president, ALS-Baltimore/Washington

Jury size

11 or more

Application deadline

May 15, 2015

Application notes

The deadline is a postmark deadline. No difference between categories.

SEMIFINALS (live rounds)

Live at Notre Dame of Maryland University, North Charles Street, Baltimore, Maryland, through October 24. Open to the public. First Round part A & B. Repertory requirements for all categories: Must play Franz Liszt and American Composers. Second Round: Traditional repertory of the contestant's choice.

FINALS (live rounds)

Finals are live at Nortre Dame of Maryland University, North Charles Street, Baltimore, Maryland. One of the categories may occur on October 24. Some on October 25.
COMPETITION OPEN TO THE PUBLIC?
✔

Live

✘

Web (live streaming or recorded)
SOCIAL LINKS

---

RENT A PHOTO
Search Musical America's archive of photos from 1900-1992.