THE GUIDE TO TOP COMPETITIONS
International Fryderyk Chopin Piano Competition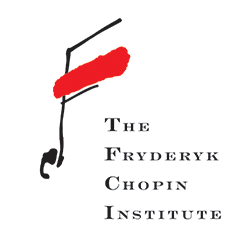 ABOUT THIS COMPETITION
Competition established in 1927 and runs every five years. Five previous Chopin Competition winners will serve on the 2015 competition jury.
MAIN OFFICE
ul. Tamka 43
00-355 Warszawa, Poland
konkurs@nifc.pl
WEBSITE
http://www.konkurs.chopin.pl
ELIGIBILITY
Between 16 and 30 years old, with two recommendations.
ARTISTIC DISCIPLINE(S)
Piano
DETAILS

Travel Covered?

Yes

Frequency

Quadrennial

Cash prizes

€10,000 to €50,000

Additional prizes

Performances

Jury chair(s)

Professor Katarzyna Popowa-Zydron

Jury size

11 or more

Application deadline

December 1, 2014**

Application notes

** The application deadline for the upcoming competition has passed. Inquiries and interested future applicants should visit the competition website for information.

SEMIFINALS (live rounds)

Preliminary Round: April 13-24, 2015, Warsaw, Poland

FINALS (live rounds)

October 1-23, 2015
COMPETITION OPEN TO THE PUBLIC?
✔

Live

✔

Web (live streaming or recorded)
SOCIAL LINKS



RENT A PHOTO
Search Musical America's archive of photos from 1900-1992.