2020-21 GUIDE TO MUSIC SCHOOLS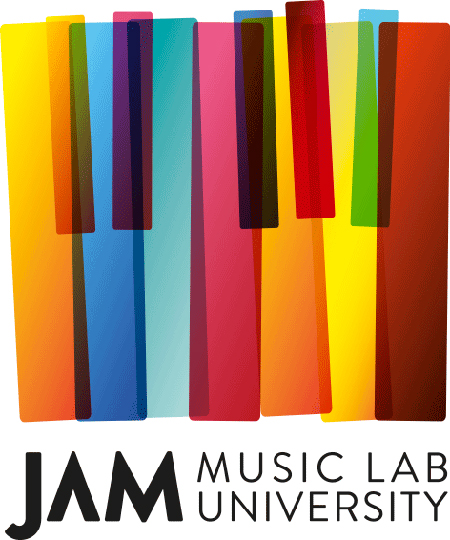 JAM Music Lab University
MISSION
I jam therefore I am! Study YOUR music is our mission. Individuality, internationality and innovation are always prevalent as central guiding principles in the collaboration of students and teachers. At JAM MUSIC LAB Private University the students and their future employability are the focus of the courses. We offer artistic and artistic-pedagogic studies of music forms of the 20th century and especially of the present. Research and teaching are within the scope of these musical styles, located in a diverse, interconnected world. Their production and distribution through modern media technology and their impact on art, science and business are given attention to as well.
WHAT DISTINGUISHES THIS SCHOOL
We are a pioneering university for jazz & popular music providing BA and MA degrees in a hybrid learning model consisting of online and on-site courses. We focus on our students' talents and creativity, no matter if they strive to be a composer, instrumentalist, singer, songwriter, producer, or educator.
LOCATION
Gasometer C - Guglgasse 12
1110 Vienna
ADMISSIONS
+43 19466846
Audition Requirements
FINANCIAL INFORMATION
CAREER / POST-GRADUATION ASSISTANCE
We offer career aid to our students through our own artist agency and through external partnerships with venues, promoters and broadcasters.
KEY STATISTICS
(college level and above)
Music Faculty:
5
full time,
50
adjunct
AREAS OF STUDY
Composition • Jazz Studies & Contemporary Media • Music Education • Piano • Strings and Harp • Vocal Arts/Opera • Winds and Percussion
Other Areas of Study: Popular Music • Vocal Arts Jazz / Pop
DEGREE PROGRAMS
BROCHURE / CATALOGUE
ONLINE COURSES
PANDEMIC & SAFETY
✔
=Yes
✖
=No
◯
=Under consideration
Is the school considering:
✖
Shifting semester start and/or end dates?
✔
Changes to class and/or ensemble sizes?
✔
Shifting more coursework online?
◯ Requiring masks for students, faculty, staff?
n/a
Reducing on-campus housing density, if provided?
Does the school plan to test all for COVID-19 at term start, then periodically?
✖
Does the school plan changes to tuition and/or room & board fees? ◯
SOCIAL LINKS

RENT A PHOTO
Search Musical America's archive of photos from 1900-1992.