2020-21 GUIDE TO MUSIC SCHOOLS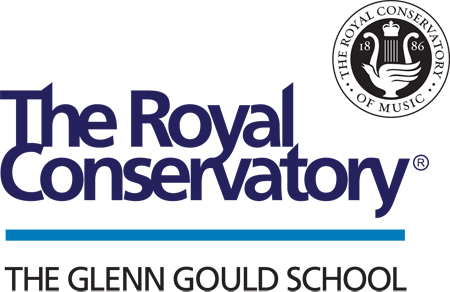 The Glenn Gould School at The Royal Conservatory of Music
MISSION
The mission of The Royal Conservatory of Music, which founded The Glenn Gould School, is to develop human potential – and advancing the transformative effect that music and the arts have on society lies at the heart of everything The Royal Conservatory does. The Glenn Gould School builds on the Conservatory's 130-year history of excellence by providing talented classical music performers with the skills and attributes necessary for professional success. We are dedicated to offering the highest standards of performance training combined with a nurturing, supportive environment to ensure that our students thrive at our school and beyond.
WHAT DISTINGUISHES THIS SCHOOL
The success of our graduates, many of whom now have successful careers as concert and recording artists, is a testament to our focus on performance training. Committed to mentoring, our purposefully small school offers exceptional practice and performance spaces, and 50% more private lesson time with inspiring, well-known faculty.
LOCATION
TELUS Centre for Performance and Learning
273 Bloor Street West
Toronto, Ontario M5S 1W2
ADMISSIONS
800-462-3815
Audition Requirements
FINANCIAL INFORMATION
CAREER / POST-GRADUATION ASSISTANCE
The
Rebanks Family Fellowship
and International Performance Residency Program is a one-year postgraduate program of The Royal Conservatory's Glenn Gould School. Created for artists on the cusp of a professional career, it offers a rich curriculum for career development including: private study with exceptional faculty and guest artists; concert presentations and career coaching; and marketing training and support. Each Rebanks Fellow also participates in a funded European residency.
KEY STATISTICS
(college level and above)
Music Faculty:
43
full time,
32
adjunct
AREAS OF STUDY
Brass • Organ • Piano • Strings and Harp • Vocal Arts/Opera • Winds and Percussion
DEGREE PROGRAMS
Bachelor of Music, Performance (Honours)
ADDITIONAL PROGRAMS
(non-matriculating/prep)

BROCHURE / CATALOGUE

ONLINE COURSES

PANDEMIC & SAFETY

✔

=Yes

✖

=No

◯

=Under consideration

Is the school considering:

✖

Shifting semester start and/or end dates?

✔

Changes to class and/or ensemble sizes?

✔

Shifting more coursework online?

◯ Requiring masks for students, faculty, staff?

n/a

Reducing on-campus housing density, if provided?

Does the school plan to test all for COVID-19 at term start, then periodically? ◯

Does the school plan changes to tuition and/or room & board fees?

✖

SOCIAL LINKS

RENT A PHOTO
Search Musical America's archive of photos from 1900-1992.