2017-18 GUIDE TO MUSIC SCHOOLS

The Shepherd School of Music
Rice University
MISSION
When Sallie Shepherd Perkins entered into an agreement with Rice University to endow the Shepherd School of Music, it was a realization of her lifelong dream and a testament to her love of music. Her gift laid the foundation from which one of the nation's premier music schools has grown and flourished, preparing young musicians to succeed in the world of classical music and beyond.
WHAT DISTINGUISHES THIS SCHOOL
The Shepherd School of Music provides a dedicated faculty of artist-teachers, extraordinary performance opportunities, beautiful facilities, and an unparalleled education at one of America's premiere universities.
LOCATION
6100 Main Street, entrance 18
Houston, TX 77005
ADMISSIONS
713-348-4854
Audition Requirements
Undergraduate
[http://music.rice.edu/undergraduate/audition.shtml]
/
Graduate
[http://music.rice.edu/graduate/audition.shtm]
FINANCIAL INFORMATION
CAREER / POST-GRADUATION ASSISTANCE
To ensure that our students are fully prepared to meet the demands of the profession, we have created an instructional area entitled Music Career and Skills Enhancement. Specific courses are designed to complement the Shepherd School's superb musical and academic training to help students transition to professional life. Additionally, Rice University's Center for Career Development supports alumni through career counseling and access to career resources.
KEY STATISTICS
(college level and above)
Music Faculty:
47
full time, 1

adjunct
AREAS OF STUDY
Applied Music (Performance) • Brass • Composition (Performance) • Harp • Orchestral Conducting • Organ • Percussion • Piano • Strings • Theory • Voice/Opera • Woodwinds
Other Areas of Study: • Music History/Musicology
DEGREE PROGRAMS
EVENTS & PERFORMANCES
SOCIAL LINKS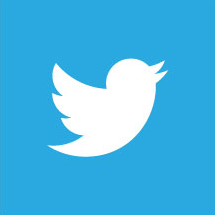 RENT A PHOTO
Search Musical America's archive of photos from 1900-1992.