2017-18 GUIDE TO MUSIC SCHOOLS

Purchase College Conservatory of Music
State University of New York
MISSION
For the serious, developing musician, the Conservatory of Music in the School of the Arts at Purchase College offers a unique educational experience—intensive training within the context of a spirited, supportive community. Your mastery and artistry will flourish here, among other extraordinary musicians all training for professional careers and focused on excellence.
No matter what concentration you pursue, you'll be encouraged to play music that spans all eras and traditions, and to perform in ensembles of all sizes, styles, and genres. That way you'll have both an intimate understanding and broad view of music. We offer Undergraduate and Graduate degrees in:
- Classical Music
- Instrumental Performance
- Voice and Opera Studies
- Composition
- Jazz Studies
- Music and Technology
- Studio Composition
- Studio Production
WHAT DISTINGUISHES THIS SCHOOL
The Purchase College Conservatory of Music offers a multidisciplinary approach to conservatory training; individualized attention and mentoring from world-class musicians; scholarships and financial aid; double majors and minors, including arts management; and a location just 40 minutes from New York City.
LOCATION
Purchase, NY 10577
ADMISSIONS
914-251-6700
Audition Requirements
FINANCIAL INFORMATION
CAREER / POST-GRADUATION ASSISTANCE
Our career development center
offers support in choosing the right major, marketing yourself, interviewing, job and graduate school prep as well as services for alumni.
KEY STATISTICS
(college level and above)
Music Faculty:
25
full time, 50

adjunct
AREAS OF STUDY
Applied Music (Performance) • Brass • Composition (Performance) • Guitar • Harp • Jazz Studies & Contemporary Media • Percussion • Piano • Strings • Voice/Opera • Woodwinds
Other Areas of Study: Studio Composition • Studio Production
DEGREE PROGRAMS
EVENTS & PERFORMANCES
BROCHURE / CATALOGUE
SOCIAL LINKS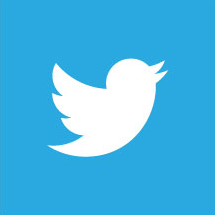 RENT A PHOTO
Search Musical America's archive of photos from 1900-1992.