2017-18 GUIDE TO MUSIC SCHOOLS

Moores School of Music
University of Houston
MISSION
Moores mission: To provide an outstanding comprehensive music education on the undergraduate and graduate levels, overseen by a faculty and staff second-to-none; to continue to develop recognition of the school at the local, national, and international levels in order to attract students of the highest caliber; and to provide the university community and the city with the highest quality performances that will both educate and entertain.
WHAT DISTINGUISHES THIS SCHOOL
Our faculty come from the finest professional music organizations in the world. Our students come from the world over to study in fields that include music performance, music education, and musicology. We produce over 300 concerts and events annually on campus in our three beautiful performance spaces-including world-renowned Moores Opera House.
LOCATION
3333 Cullen Boulevard, Room 120
Houston, Texas 77204-4017
ADMISSIONS
713-743-5934
Audition Requirements
FINANCIAL INFORMATION
CAREER / POST-GRADUATION ASSISTANCE
The relationships students build with the internationally respected Moores School of Music faculty are invaluable in the networking, recommendation, and interview process throughout the arts and education communities.
KEY STATISTICS
(college level and above)
Music Faculty:
30
full time, 50

adjunct
AREAS OF STUDY
Applied Music (Performance) • Brass • Composition (Performance) • Harp • Jazz Studies & Contemporary Media • Music Education • Orchestral Conducting • Organ • Percussion • Piano • Strings • Theory • Voice/Opera • Woodwinds
Other Areas of Study: • Musicology • Marketing • Nonprofit Leadership • Post-Baccalaureate Teacher Certification
DEGREE PROGRAMS
EVENTS & PERFORMANCES
SOCIAL LINKS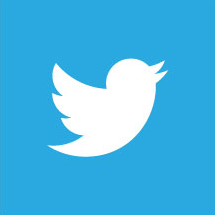 RENT A PHOTO
Search Musical America's archive of photos from 1900-1992.