2017-18 GUIDE TO MUSIC SCHOOLS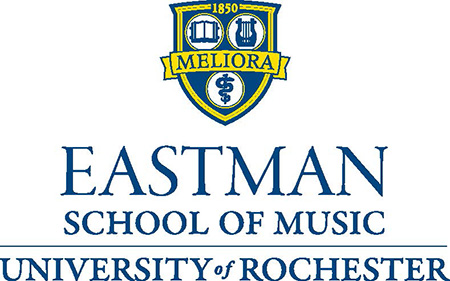 Eastman School of Music
University of Rochester
MISSION
The Eastman School of Music strives to: create a musical community that is rich with cultural, social, and intellectual diversity; give the student an intensive professional education in his or her musical discipline; prepare each student with a solid foundation in music and an expansive education in the liberal arts; develop an informed and inquiring mind that enables each graduate to engage the fundamental issues of his or her art and to become an effective cultural leader in society; and offer the highest quality music instruction and performance opportunities for students of all ages through its community and continuing education programs.
WHAT DISTINGUISHES THIS SCHOOL
Eastman is dedicated to the highest levels of artistry and scholarship and to the broad education of young musicians within the context of a university. Our students enjoy a challenging but nurturing environment that focuses on artistic excellence while encouraging the pursuit of individual paths and interests.
LOCATION
Rochester, NY 14604
ADMISSIONS
800-388-9695
Audition Requirements
FINANCIAL INFORMATION
CAREER / POST-GRADUATION ASSISTANCE
KEY STATISTICS
(college level and above)
Music Faculty:
135
full time, 0

adjunct
AREAS OF STUDY
Applied Music (Performance) • Brass • Composition (Performance) • Guitar • Harp • Historical Performance • Jazz Studies & Contemporary Media • Music Education • Orchestral Conducting • Organ • Percussion • Piano • Strings • Theory • Voice/Opera • Woodwinds
DEGREE PROGRAMS
ADDITIONAL PROGRAMS
(non-matriculating/prep)
EVENTS & PERFORMANCES
BROCHURE / CATALOGUE
ONLINE COURSES
SOCIAL LINKS

RENT A PHOTO
Search Musical America's archive of photos from 1900-1992.