2017-18 GUIDE TO MUSIC SCHOOLS

Boston Conservatory at Berklee
MISSION
The Conservatory's progressive spirit is evident in the variety of music-making opportunities and the quality of our world-class faculty, which challenges students to define the kinds of musicians they want to be. This approach, combined with our focused training, is critical to the development of both technical skills and an artistic voice. Students have the opportunity to work with musicians from a rich diversity of cultures and across a range of styles, while being immersed in an ever-evolving learning environment orchestrated entirely with their future in mind.
WHAT DISTINGUISHES THIS SCHOOL
Boston Conservatory at Berklee is internationally recognized as an innovative leader among conservatory programs focused on elevating every aspect of the performing arts. The institution is committed to making all forms of the performing arts more visible and valued dimensions of communities here and abroad.
LOCATION
Boston, MA 02215
ADMISSIONS
617-912-9153
Audition Requirements
FINANCIAL INFORMATION
CAREER / POST-GRADUATION ASSISTANCE
The Berklee Career Center provides expert guidance, cutting-edge resources, and professional development experiences to help our diverse body of students achieve their career goals.
KEY STATISTICS
(college level and above)
Music Faculty:
87
full time, 104

adjunct
AREAS OF STUDY
Applied Music (Performance) • Brass • Composition (Performance) • Harp • Orchestral Conducting • Organ • Percussion • Piano • Strings • Voice/Opera • Woodwinds
Other Areas of Study: Choral Conducting • Vocal Pedagogy • Collaborative Piano • Contemporary Classical Performance
DEGREE PROGRAMS
47 undergraduate and graduate degrees
including Bachelor's, Master's, Graduate Performance Diploma and Professional Studies Certificate in: contemporary classical music, harp, orchestral conducting, percussion/marimba, piano, strings, vocal pedagogy, voice/opera and woodwinds.
ADDITIONAL PROGRAMS
(non-matriculating/prep)
EVENTS & PERFORMANCES
SOCIAL LINKS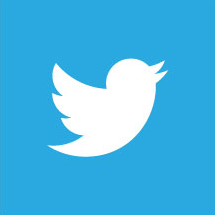 RENT A PHOTO
Search Musical America's archive of photos from 1900-1992.