2016-17 GUIDE TO MUSIC SCHOOLS
UMASS Lowell
Department of Music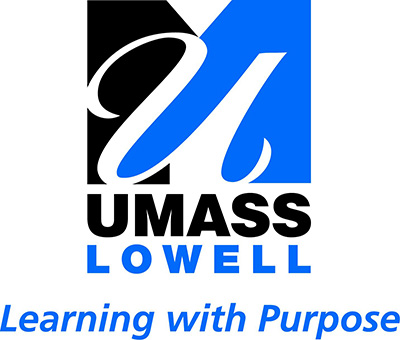 MISSION
To create a musical community that values and is rich with cultural, social and intellectual diversity;
To give the student an intensive professional education in his or her musical discipline;
To prepare each student with a strong, integrated foundation in creative musicianship;
To develop an informed an inquiring mind that enables each graduate to engage the fundamental issues of his or her art and to become an effective cultural leader in his/her community;
To prioritize student success by offering the highest quality music instruction and opportunities for community engagement at an affordable cost.
WHAT DISTINGUISHES THIS SCHOOL
The Department of Music is an innovative, contemporary institution dedicated to providing tomorrow's musicians with a superior education and viable career training within the changing musical landscape of the 21st century.
LOCATION
Lowell, MA 01854
UNITED STATES
ADMISSIONS
(978) 934-3931
Audition Requirements
UMass Lowell follows a unique audition process
[https://www.uml.edu/FAHSS/music/Prospective-Students/audition-requirements.aspx]
that allows prospective students a great deal of flexibility in determining how best to demonstrate musical potential.
FINANCIAL INFORMATION
CAREER / POST-GRADUATION ASSISTANCE
The Sound Recording Technology and Music Business programs require an internship, which gives students experience and connections in their field. The Music Education program is well known and there are many connections to schoolsin the state where alums are currently or have formerly taught.
KEY STATISTICS
(college level and above)
Music Faculty:
16
full time, 45

adjunct
AREAS OF STUDY
Applied Music (Performance) • Brass • Guitar • Music Education • Percussion • Piano • Strings • Voice/Opera • Woodwinds
Other Areas of Study: Sound Recording Technology (Bachelor of Music) • Music Business (Bachelor of Music)
DEGREE PROGRAMS
ADDITIONAL PROGRAMS
(non-matriculating/prep)
EVENTS & PERFORMANCES
BROCHURE / CATALOGUE
SOCIAL LINKS

NETWORK
FIND:
Updates to artist manager rosters
»MORE

RENT A PHOTO
Search Musical America's archive of photos from 1900-1992.