2016-17 GUIDE TO MUSIC SCHOOLS
UCLA Herb Alpert School of Music
University of California, Los Angeles

MISSION
The UCLA Herb Alpert School of Music is the first – and only – school of music in the University of California system. We offer students academic opportunities that balance cutting-edge scholarship with performance mastery and composition. Rigorous and improvisational, we encourage and embrace the exploration of music in all its contemporary and historical diversity. Students have a multitude of performance opportunities and access to world-class archives, music collections, dedicated centers of study, degree programs, and stellar faculty. There is a cross-pollination of learning at the university. Within UCLA's interdisciplinary environment, The UCLA Herb Alpert School of Music is the central portal through which music engages with other disciplines on campus and beyond.
Our faculty are leaders in their fields and include Grammy winners, an NAACP Image Award recipient, Fullbright recipients, a Seaver/NEA Conductors Awardee, and Academy Award winners. Our students work in concert with a boundary-pushing medievalist, a leading scholar of the American musical, jazz legends, masters of traditional world music instruments, a punk scholar, and others who are fostering transformative critical thinking about music and musical practices.
Forty-six ensembles present 350 live music performances each year. Our ensembles include wind ensembles, early music, opera, symphony orchestras, choral ensembles, African American, Anglo American, Bali, Balkans, Charles Mingus, China, India, Irish, Mexico, Near East, Africa, Intercultural Improvisation, Jazz Orchestra, Latin Jazz Big Band, Ellingtonia Orchestra, Jazz Combos, the UCLA Thelonious Monk Institute of Jazz Performance Ensemble, and the mighty UCLA Bruin Marching Band. Our students gain real-world experience on campus stages and at LA Opera, LACMA, The Getty Center, jazz clubs, and other cultural hot spots.
WHAT DISTINGUISHES THIS SCHOOL
All in One Place: Performance. Scholarship. Innovation.
LOCATION
445 Charles E Young Drive East
Los Angeles, CA 90095
UNITED STATES
ADMISSIONS
(310) 825-6457
FINANCIAL INFORMATION
CAREER / POST-GRADUATION ASSISTANCE
The
UCLA Career Center
[http://career.ucla.edu/Students/Career-Counseling/Overview-of-Student-Services]
provides a wide range of Programs and Services exclusively for UCLA students - from first year through PhD. Please explore our services and resources.
KEY STATISTICS
(college level and above)
Music Faculty:
53
full time, 33

adjunct
AREAS OF STUDY
Applied Music (Performance) • Brass • Composition (Performance) • Guitar • Harp • Historical Performance • Jazz Studies & Contemporary Media • Music Education • Orchestral Conducting • Organ • Percussion • Piano • Strings • Voice/Opera • Woodwinds
Other Areas of Study: Choral Conducting • Ethnomusicology • Music History • Music Industry • Musicology • Wind Conducting • World Music
DEGREE PROGRAMS
SOCIAL LINKS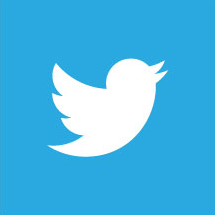 NETWORK
FIND:
Updates to artist manager rosters
»MORE

RENT A PHOTO
Search Musical America's archive of photos from 1900-1992.