2016-17 GUIDE TO MUSIC SCHOOLS
Shenandoah Conservatory
Shenandoah University

MISSION
Shenandoah Conservatory nurtures young musicians, actors, dancers, and artistic leaders in an atmosphere that values creative expression, attracts elite guest artists and faculty, and offers students personalized instruction. Conservatory faculty and students says it's a place where creativity and craft is cultivated and gains maturity.
LOCATION
Winchester, VA 22601
UNITED STATES
ADMISSIONS
(540) 665-4581
Audition Requirements
FINANCIAL INFORMATION
CAREER / POST-GRADUATION ASSISTANCE
Shenandoah Conservatory is home to a
Career Services Office
that provides a comprehensive range of services and resources to support career exploration and professional growth of SU students. Career Services works with students in all aspects of the career development process, from choosing a major to career changes. Career development is a lifelong process influenced by all aspects of life, with the end result being high quality of life and personal satisfaction. Services offered include career exploration, experiential learning through internships, volunteer, summer and part-time opportunities, as well as resume building, interview skills workshops, graduate school search assistance, and job search assistance.
KEY STATISTICS
(college level and above)
Music Faculty:
58
full time, 54

adjunct
AREAS OF STUDY
Composition (Performance) • Guitar • Jazz Studies & Contemporary Media • Organ • Percussion • Piano • Strings • Voice/Opera • Woodwinds
Other Areas of Study: Collaborative Piano • Vocal Pedagogy/Classical • Voical Pedagogy/Contemporary Commercial Music • Dance • Theatre/Musical Theatre • Performing Arts Leadership & Management • Music Therapy • Church Music • Music Production & Recording Technology
DEGREE PROGRAMS
EVENTS & PERFORMANCES
SOCIAL LINKS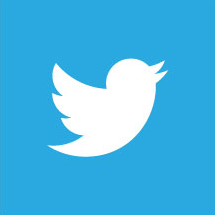 NETWORK
FIND:
Updates to artist manager rosters
»MORE

| | |
| --- | --- |
| 1. | Robert Spano to Fort Worth, an Interesting Coincidence |
| 2. | A Seasoned Traveler's Perspective: Two Months, Four Cities, Five Orchestras |
| 3. | Conductors Extend, Step Aside, and Step Up |
| 4. | More Chicago Symphony Concerts Canceled |
| 5. | La Scala Returns Saudi $$$; Pereira Manages to Keep His Job |
| 6. | Salonen, Philharmonia Premiere Dreamers in SF |
| 7. | The Utter Irony and Sad Timeliness of An American Dream |
| 8. | Frank Byrne's Successor Named in Kansas City |
| 9. | Steven Mercurio to Czech National Symphony |
| 10. | Trump Would Dump NEA, NEH, CPB, NPR, etc. Again. |
RENT A PHOTO
Search Musical America's archive of photos from 1900-1992.