2016-17 GUIDE TO MUSIC SCHOOLS
San Francisco Conservatory of Music

MISSION
The San Francisco Conservatory of Music educates exceptionally talented musicians from around the world to become artists of the highest caliber, as well as musical citizens prepared for the challenges of the twenty-first century.
Goals
To accomplish this mission, the Conservatory will:
Offer a curriculum based on the essential need both to honor tradition and encourage innovation.
Engage and support a faculty of master teachers committed to cultivating the individual excellence, collaborative spirit and creative thinking that the professional musician requires and our culture demands.
Provide an intimate and supportive environment that enables each student to find a distinctive voice.
WHAT DISTINGUISHES THIS SCHOOL
Our goal is to transform Conservatory education by inventing a unique curricular model that conjoins the study of music at the highest level to the development of critical thinking skills.
LOCATION
San Francisco, CA 94102
UNITED STATES
ADMISSIONS
(415) 503-6231
FINANCIAL INFORMATION
CAREER / POST-GRADUATION ASSISTANCE
The Professional Development Office (http://www.sfcm.edu/prodev) guides and empowers young musicians in the discovery and achievement of their unique career goals. The office's advising program provides training and review of student grant applications, biographies, cover letters, resumes, graduate school and fellowship applications, branding, marketing, web design, startups, financial planning, and audio/video post-production.
The Professional Development Office offers relevant programming throughout the academic year, including guest speakers from the Foundation Center, discounted headshots, visiting artists, workshops on website development, taxes, and much more, as well as a student-only grant program, the Student Professional Development Fund, that awards career-related funding up to $750.
KEY STATISTICS
(college level and above)
Music Faculty:
23
full time, 96

adjunct
AREAS OF STUDY
Applied Music (Performance) • Brass • Composition (Performance) • Guitar • Harp • Historical Performance • Jazz Studies & Contemporary Media • Orchestral Conducting • Organ • Percussion • Piano • Strings • Theory • Voice/Opera • Woodwinds
Other Areas of Study: Technology and Applied Composition
DEGREE PROGRAMS
ADDITIONAL PROGRAMS
(non-matriculating/prep)
EVENTS & PERFORMANCES
BROCHURE / CATALOGUE
SOCIAL LINKS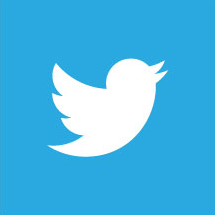 NETWORK
FIND:
Updates to artist manager rosters
»MORE

RENT A PHOTO
Search Musical America's archive of photos from 1900-1992.