2016-17 GUIDE TO MUSIC SCHOOLS
Longy School of Music of Bard College
Bard College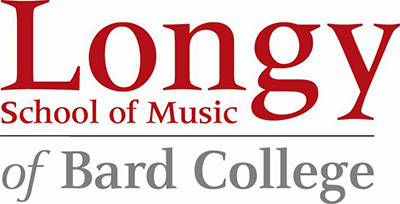 MISSION
Since its founding in 1915 by renowned oboist Georges Longy, Longy School of Music of Bard College has pioneered groundbreaking, rigorous music education programs through specialized training and immersive community engagement experiences. With a mission to prepare musicians to make a difference in the world, Longy serves 225 graduate and undergraduate students from over 35 states and 25 countries at its Conservatory campus in Cambridge, Massachusetts and its campus in Los Angeles, California that houses the El Sistema-inspired Master of Arts in Teaching (MAT) degree program.
We require every student to live our bold mission—to prepare musicians to make a difference in the world—by finding a way to serve the community around them. And we are the only conservatory in the United States that weaves artistry and service together as an integral, required part of our curriculum. Each year, through our Master of Arts in Teaching program, Teaching Artist program, and Teaching Fellowships , Longy students make their way into public schools, community centers, after-school programs—places where access to great music and great music training is too often a rarity. The result is newfound opportunity for our students, access to music education in frequently excluded communities, and increased support—in short, a new future—for classical music.
And what we ask of our students, we give in return. Longy attracts some of the brightest music faculty in the world: GRAMMY award winners, Steinway Artists, and members of the Los Angeles Philharmonic and Boston Symphony Orchestras. These master teachers work with our students one-on-one at our campuses in Cambridge and Los Angeles. Not only that, they practice what they teach, serving as active orchestra members and touring musicians, school principals, and community center directors.
In keeping with this mission, Longy's Sistema Side by Side orchestra places the mentoring of young musicians at its core. Students from El Sistema-inspired programs across Massachusetts, many of them from stressed communities, are paired with members of the Longy Conservatory Orchestra for a series of intensive rehearsals and performances featuring nationally renowned guest artists, which have included Gustavo Dudamel, music director of the LA Philharmonic, Leon Botstein, music director of the American Symphony Orchestra, legendary mezzo-soprano Frederica von Stade, and the acclaimed Boston Cello Quartet.
Today, Longy and its students stand at the vanguard of a movement to democratize the future of classical music and to expand access to music education in this country. Just as 100 years ago Georges Longy broke new ground in the training of musicians, we have become one of the most exciting and distinctive leaders in redefining the role of musicians in society.
WHAT DISTINGUISHES THIS SCHOOL
Longy School of Music of Bard College offers a world-class performance education where students are supported by our diverse, tight-knit community. Our students explore and develop their artistry in an environment where innovation, creativity and collaboration are always at the forefront. Characterized by small class sizes and individual attention from faculty, a Longy education will enable you to become a world-class 21st-century musician. In the vibrant communities of Boston and LA, in greater circles of music performance and instruction, and through our broad network of partner organizations, Longy is preparing musicians to make a difference in the world.
LOCATION
Cambridge, MA 02138
UNITED STATES
ADMISSIONS
(617) 876-0956 x1790
Audition Requirements
FINANCIAL INFORMATION
CAREER / POST-GRADUATION ASSISTANCE
From Longy: We don't just talk about entrepreneurship at Longy—we give you the skills you need to make it a reality; while you're still in school! Our curriculum will give you the tools you need to succeed while helping you to discover who you are as a musician. When you graduate you'll have a suite of vital promotional materials to jumpstart your career including a website, an artist statement, a video sample, and more. We will help you find your artistic voice, and forge a path for the future.
Longy gives students practical classroom experience in partnering schools and youth music organizations. Our signature Teaching Artist Program trains you in how to engage all kinds of audiences in a meaningful musical experience. Students in all of our programs also participate in projects with Longy's artistic partners: Boston Camerata, Emmanuel Music, Radius Ensemble commissioning project, and Boston Opera Collaborative.
With Boston as your campus, real-world performance experiences, and the mentorship of our distinguished faculty, you will be able to build the network and skills you need to launch your career.
KEY STATISTICS
(college level and above)
Music Faculty:
10
full time, 93

adjunct
AREAS OF STUDY
Brass • Composition (Performance) • Guitar • Harp • Historical Performance • Jazz Studies & Contemporary Media • Music Education • Organ • Percussion • Piano • Strings • Theory • Voice/Opera • Woodwinds
Other Areas of Study: Chamber Music • Collaborative Piano • Modern American Music • Master of Arts in Teaching, LA
DEGREE PROGRAMS
EVENTS & PERFORMANCES
BROCHURE / CATALOGUE
SOCIAL LINKS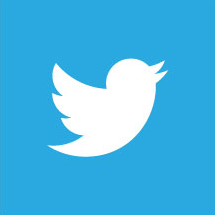 NETWORK
FIND:
Updates to artist manager rosters
»MORE

RENT A PHOTO
Search Musical America's archive of photos from 1900-1992.