2015-16 GUIDE TO MUSIC SCHOOLS
Westminster Choir College
Rider University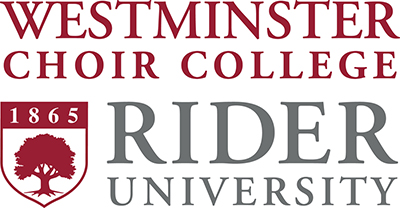 MISSION
Westminster Choir College is a professional college of music with a unique choral emphasis that prepares undergraduate and graduate students for careers in performance, teaching, sacred music, and composition. In an atmosphere that encourages personal and musical growth and nurtures leadership qualities, Westminster Choir College complements professional training in music with studies in the liberal arts. Founded for Christian service, Westminster Choir College was a pioneer in establishing the highest standards in choral performance and church music. Today, the curriculum teaches pluralism and holds service through music to be ennobling, liberating, and integral to a rewarding and productive life.
WHAT DISTINGUISHES THIS SCHOOL
Westminster is renowned for its outstanding choral and vocal studies program that includes eight ensembles performing a broad range of repertoire, two staged opera productions, and many other performance opportunities from orchestral performances in major concert halls to intimate recitals on and off-campus.
LOCATION
101 Walnut Lane
Princeton, NJ 08540
UNITED STATES
ADMISSIONS
(800) 962-4647
Audition Requirements
FINANCIAL INFORMATION
KEY STATISTICS
(college level and above)
AREAS OF STUDY
Applied Music (Performance) • Composition (Performance) • Music Education • Organ • Piano • Theory • Voice/Opera • Woodwinds
Other Areas of Study: Choral Conducting • Sacred Music • American and Public Musicology
DEGREE PROGRAMS
ADDITIONAL PROGRAMS
(non-matriculating/prep)
EVENTS & PERFORMANCES
BROCHURE / CATALOGUE
SOCIAL LINKS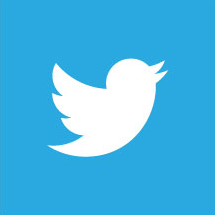 NETWORK
FIND:
Updates to artist manager rosters
»MORE

| | |
| --- | --- |
| 1. | Robert Spano to Fort Worth, an Interesting Coincidence |
| 2. | A Seasoned Traveler's Perspective: Two Months, Four Cities, Five Orchestras |
| 3. | Conductors Extend, Step Aside, and Step Up |
| 4. | More Chicago Symphony Concerts Canceled |
| 5. | La Scala Returns Saudi $$$; Pereira Manages to Keep His Job |
| 6. | Salonen, Philharmonia Premiere Dreamers in SF |
| 7. | The Utter Irony and Sad Timeliness of An American Dream |
| 8. | Frank Byrne's Successor Named in Kansas City |
| 9. | Steven Mercurio to Czech National Symphony |
| 10. | Trump Would Dump NEA, NEH, CPB, NPR, etc. Again. |
RENT A PHOTO
Search Musical America's archive of photos from 1900-1992.