2015-16 GUIDE TO MUSIC SCHOOLS
Manhattan School of Music

MISSION
Manhattan School of Music prepares highly talented students for careers as passionate performers and composers, and as imaginative, effective leaders in the arts. Our international student body thrives in a supportive atmosphere that encourages excellence, values individuals and welcomes innovation. MSM's artist faculty inspires the performance, creation and knowledge of great music, while exchange programs, distance learning and entrepreneurial opportunities expand the School's reach. Offering hundreds of concert presentations and community events each year, Manhattan School of Music is a vigorous contributor to the cultural fabric of New York City and an important player on the world stage.
WHAT DISTINGUISHES THIS SCHOOL
MSM offers 450+ performances a year and shares its upper Manhattan neighborhood with Columbia University. MSM's faculty is made up of members of New York City's leading performing institutions.
LOCATION
New York, NY 10027
UNITED STATES
ADMISSIONS
(917) 493-4436
Audition Requirements
FINANCIAL INFORMATION
CAREER / POST-GRADUATION ASSISTANCE
Our
Center for Musical Entrepreneurship
is focused on turning ideas into action. The CME helps musicians develop the skills needed to create opportunities and successful, sustainable careers. The CME provides MSM students and alumni "next step" mentoring and inspiration toward innovative career paths, income streams, and business models that are transforming the profession.
KEY STATISTICS
(college level and above)
Music Faculty:
240
full time, 240

adjunct
AREAS OF STUDY
Applied Music (Performance) • Brass • Composition (Performance) • Guitar • Harp • Jazz Studies & Contemporary Media • Orchestral Conducting • Organ • Percussion • Piano • Strings • Voice/Opera • Woodwinds
Other Areas of Study: Undergraduate Musical Theatre • Graduate Classical Contemporary Performance • Graduate Orchestral Performance • Graduate Music Education & Performance • Choral Conducting
DEGREE PROGRAMS
ADDITIONAL PROGRAMS
(non-matriculating/prep)
EVENTS & PERFORMANCES
BROCHURE / CATALOGUE
SOCIAL LINKS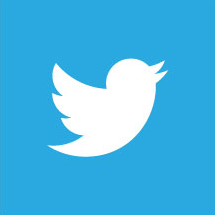 NETWORK
FIND:
Updates to artist manager rosters
»MORE

RENT A PHOTO
Search Musical America's archive of photos from 1900-1992.