2015-16 GUIDE TO MUSIC SCHOOLS
The Colburn School

WHAT DISTINGUISHES THIS SCHOOL
Career development and wellness programs support all areas of student well-being. The Colburn Orchestra emulates a professional orchestra experience with distinguished guest conductors and Music Director Yehuda Gilad. Students perform alongside faculty and guest artists as part of the Colburn Chamber Music Society. All receive full-tuition scholarships, room and board.
LOCATION
Los Angeles, CA, 90012
UNITED STATES
ADMISSIONS
(213) 621-4534
Audition Requirements
FINANCIAL INFORMATION
CAREER / POST-GRADUATION ASSISTANCE
The Colburn School focuses on how to best prepare students for a career in the performing arts by offering support in all areas: physical, mental, and professional skills. Conservatory students take two mandatory classes called the Teaching Musician, which equips them with pedagogical skills, and the Working Musician, which guides students in managing their careers as musicians.
The Center for Student Advancement offers individual advising and planning to conservatory students, which offers the ability for students to tailor their experience to their career development needs. Laura Liepins and Nathaniel Zeisler will work with students one-on-one, and find opportunities for them to further explore individual interests.
The Colburn Teaching Fellows Program is led by Dr. Robert Duke of the University of Texas, and trains 15 conservatory students to become teaching artists. The Colburn Community Fellowship Program teaches students outreach skills, including creating programs to engage new audiences and become arts leaders.
KEY STATISTICS
(college level and above)
Music Faculty:
14
full time, 31

adjunct
AREAS OF STUDY
Applied Music (Performance) • Brass • Harp • Percussion • Piano • Strings
DEGREE PROGRAMS
ADDITIONAL PROGRAMS
(non-matriculating/prep)
EVENTS & PERFORMANCES
SOCIAL LINKS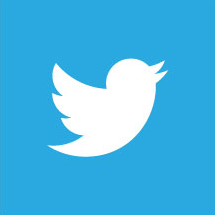 NETWORK
FIND:
Updates to artist manager rosters
»MORE

RENT A PHOTO
Search Musical America's archive of photos from 1900-1992.