2015-16 GUIDE TO MUSIC SCHOOLS
Biola University Conservatory of Music
Biola University
MISSION
The Biola University Conservatory of Music is full of musicians at the top of their fields in technique and artistry. More than that, it's a community committed to honoring Jesus Christ through excellence. Although rooted in a classical tradition, Biola offers a variety of opportunities to explore a breadth of musical styles and traditions. From traditional classical to current technology-based forms and styles, from opera to musical theater, from jazz to ethnic musics to commercial and contemporary Christian music, Biola prepares its students for careers and ministry opportunities in a wide range of contexts.
The Conservatory offers a comprehensive spectrum of undergraduate music programs. The Bachelor of Arts program allows students to study music while also taking a generous portion of liberal arts courses. The Bachelor of Music programs offer intensive, pre-professional training in Music Education, Performance and Composition. The Bachelor of Science in Music in Worship offers pre-professional training for students interested in Church Music or some field that involves Christian contemporary music. All Conservatory programs have been approved by the National Association of Schools of Music.
Recognized as outstanding conductors, performers, recording artists, and composers, Biola music professors provide students with highly challenging and relevant instruction. Despite their busy teaching and performing schedules, they take time to invest in their students' mental, emotional, and spiritual health.
Conservatory alumni and current students alike are accomplishing great things. They continue to win national and international competitions, perform solo recitals in Carnegie Hall, sing in the Met, attend prestigious summer and postgraduate programs, play and sing in professional ensembles, cut records, teach young people, and lead worship in churches. Having been equipped at Biola, they are impacting the world for Jesus Christ through their character and excellent musicianship.
WHAT DISTINGUISHES THIS SCHOOL
Students at Biola learn firsthand the rigors of musical composition and history, as well as the challenge of enhancing personal performance. They develop a sound Christian worldview taught by today's top thinkers and musicians while studying in the heart of Southern California - one of the world's leading music centers.
LOCATION
La Mirada, CA 90639
UNITED STATES
ADMISSIONS
(562) 903-4892
Audition Requirements
FINANCIAL INFORMATION
CAREER / POST-GRADUATION ASSISTANCE
Conservatory faculty works closely with students on graduate school preparation and job placement. Worship majors are required to complete an internship at a local church. Music Education majors have required observation hours and a post-graduation semester-long student teaching assignment. Conservatory students also have the Biola Center for Career Development as a resource.
KEY STATISTICS
(college level and above)
Music Faculty:
13
full time, 18

adjunct
AREAS OF STUDY
Applied Music (Performance) • Brass • Composition (Performance) • Guitar • Harp • Jazz Studies & Contemporary Media • Music Education • Orchestral Conducting • Organ • Percussion • Piano • Strings • Theory • Voice/Opera • Woodwinds
Other Areas of Study: New Music • Music History • Choral Conducting • Music in Worship
DEGREE PROGRAMS
EVENTS & PERFORMANCES
BROCHURE / CATALOGUE
ONLINE COURSES
SOCIAL LINKS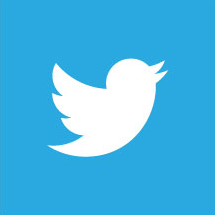 NETWORK
FIND:
Updates to artist manager rosters
»MORE

RENT A PHOTO
Search Musical America's archive of photos from 1900-1992.