2022 GUIDE TO FESTIVALS

---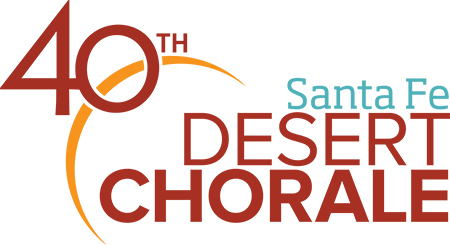 Santa Fe Desert Chorale
Caminante: Journey Through 40 Years
WHAT DISTINGUISHES THIS FESTIVAL
The Santa Fe Desert Chorale's annual summer festival, which features multiple concert programs, is one of the largest in the country. Our professional vocalists come to Santa Fe from all over the nation to perform as both exceptional ensemble singers and incredible soloists.
FESTIVAL HIGHLIGHTS
The all-professional Santa Fe Desert Chorale celebrates its 40th Anniversary with its 2022 Summer Festival, unified under the theme "Caminante: Journey through 40 Years." The individual programs are titled Pilgrimage: Songs of the Mediterranean Basin, The Sounding Sea, and Mystics and Mavericks. On this last program, the Chorale will premiere a commissioned bilingual work titled Caminante by award-winning composer, Jocelyn Hagen. Additionally, there will be two vocal chamber recitals on Wednesday, July 13, and Thursday, August 4.
LOCATION
Various locations in Santa Fe, New Mexico
WEBSITE
DATES
July 13 - August 5, 2022
ARTISTIC DIRECTOR
Joshua Habermann
GENRES
Classical • Choral
TICKET PRICE RANGE
$20 to $100
TICKET PURCHASE INFORMATION
Telephone: 505-988-2282
BOOKING CONTACTS
Booking cycle date range
Fall 2022 for summer 2023
SOCIAL LINKS
---


RENT A PHOTO
Search Musical America's archive of photos from 1900-1992.