2022 GUIDE TO FESTIVALS

---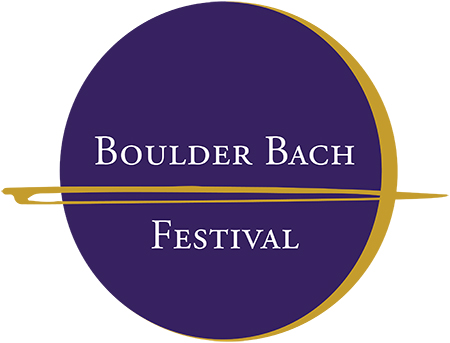 Boulder Bach Festival
WHAT DISTINGUISHES THIS FESTIVAL
500 years of music on period and modern instruments. BBF has commissioned new work, presented women and minority composers of yore and today, and has presented Impressionist, Expressionist, and Surrealist compositions on turn-of-the-century period instruments. J.S. Bach is contextualized by programs that explore music across time and across cultures.
FESTIVAL HIGHLIGHTS
May 12—Contemporaneous Concertos—featuring Compass Resonance Ensemble in Corelli, Handel, Telemann, and J.S. Bach.
May 13—Voices of the Chamber—featuring instrumental and vocal artists from across the U.S. and Europe in works by J.S. Bach, Johann Christoph Bach, Dario Castello, Isabella Leonarda, Giovanni Legrenzi, and Telemann.
May 14—Next Generations—featuring works by Lili Boulanger, Clara Schumann, and W.A. Mozart. Mina Gaji? presents her Erard grand piano, Paris, 1845.
May 15—The Intimacy of J.S. Bach—featuring BBF's resident ensemble CORE along with guest artists performing a Bach cantata, motet, and orchestral suite.
LOCATION
Boulder, Colorado
WEBSITE
DATES
May 12-15, 2022
PANDEMIC & SAFETY
DIRECTORS
Zachary Carrettin, music director; Mina Gajić, artistic/executive director
GENRE
Classical
TICKET PRICE RANGE
$75 to $375
TICKET PURCHASE INFORMATION
Telephone: 720-507-5052
BOOKING CONTACTS
Booking cycle date range
Fall 2022 for fall 2023; spring 2023 for spring 2024
SOCIAL LINKS
---


RENT A PHOTO
Search Musical America's archive of photos from 1900-1992.