2019 GUIDE TO FESTIVALS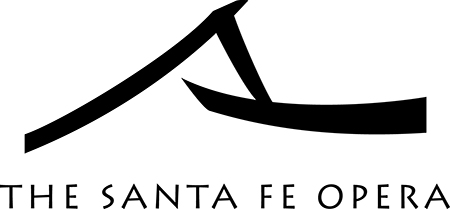 The Santa Fe Opera
WHAT DISTINGUISHES THIS FESTIVAL
At Santa Fe Opera, the show begins long before curtain. Opera fans come early for tailgate parties in the parking lot, preview dinners, or the prelude talks. Performances of the highest quality are presented in a dramatic theater with stunning views of the surrounding mountain landscape.
FESTIVAL HIGHLIGHTS
The 2019 season presents five operas in 36 performances, a special recital by celebrated American soprano Renée Fleming with The Santa Fe Opera Orchestra, and two Apprentice Scenes performances, running from June 28 to August 24. The Opera's 63rd season, the first led by General Director Robert Meya, Artistic Director Alexander Neef, and Music Director Harry Bicket, explores classic works of the repertory as well as operas new to the Santa Fe Opera and the world's stage.
With its open backstage looking out to the Jemez Mountains, The Santa Fe Opera provides a view of spectacular sunsets- which, this season, transports you to the ancient shores of Ceylon while immersing you in the lush, exotic tones of Bizet's The Pearl Fishers. Don't miss one of opera's most beautiful classics of all time, Puccini's La Bohème, with its stellar young cast of rising stars. A new production of Così fan tutte, a.k.a. "The School for Lovers" is a fresh take on Mozart's classic. Jenůfa is a company premiere of Janáček's gripping drama. The capstone of the season will be the world premiere of The Thirteenth Child (think Alfred Hitchcock meets Harry Potter) by Poul Ruders, acclaimed composer of The Handmaid's Tale.
LOCATION
The Santa Fe Opera, Santa Fe, New Mexico
WEBSITE
DATES
June 28 - August 24, 2019
DIRECTORS
Robert K. Meya, general director; Alexander Neef, artistic director; Harry Bicket, music director
GENRE
Classical
TICKET PRICE RANGE
$37 to $320
TICKET PURCHASE INFORMATION
Telephone: 505-986-5900 or 800-280-4654
SOCIAL LINKS

RENT A PHOTO
Search Musical America's archive of photos from 1900-1992.