2019 GUIDE TO FESTIVALS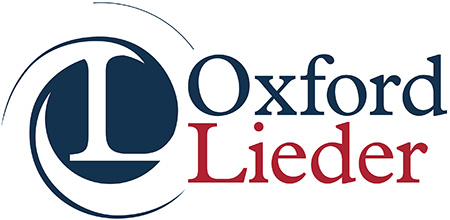 Oxford Lieder Festival
WHAT DISTINGUISHES THIS FESTIVAL
The Oxford Lieder Festival is one of the leading international festivals of classical song. Winner of a prestigious Royal Philharmonic Society Award, it attracts the world's greatest artists, retains a commitment to the finest emerging musicians, and offers wide-ranging opportunities to explore and learn in the historic city of Oxford.
FESTIVAL HIGHLIGHTS
"Tales of Beyond: Magic, Myths and Mortals" is the theme for 2019, with the Festival inhabiting a world of storytelling and fairy tales from Peer Gynt to the Erl-King to Orpheus and Eurydice. The BBC National Orchestra of Wales opens the Festival with orchestral songs by Grieg and Schubert sung by Camilla Tilling and Neal Davies. Other visiting singers include Stéphane Degout, Dorothea Röschmann, Ilker Arcayürek, Louise Alder, Christoph Prégardien, Benjamin Appl, and Carolyn Sampson, with chamber music from the Brodsky and Doric Quartets, Imogen Cooper, and others.
The historic city of Oxford provides a stunning backdrop for a fortnight comprising upwards of 100 events featuring many of the world's leading singers and pianists. A number of intimate concert venues, including the Holywell Music Room—Europe's oldest purpose-built concert hall—and several college chapels, are ideally suited to song recitals. A complementary series of chamber and piano music, choral works, talks, master classes, and more promise a thrilling and immersive fortnight of exploration, discovery, and inspiration in the heart of Oxford.
LOCATION
Various sites across Oxford, United Kingdom
WEBSITE
DATES
October 11 - October 26, 2019
ARTISTIC DIRECTOR
Sholto Kynoch
GENRE
Classical
TICKET PRICE RANGE
$0 to $55
TICKET PURCHASE INFORMATION
Telephone: +44 (0)1865 591276
BOOKING CONTACTS
Booking cycle date range
Fall 2019 for Fall 2020
SOCIAL LINKS

RENT A PHOTO
Search Musical America's archive of photos from 1900-1992.