2019 GUIDE TO FESTIVALS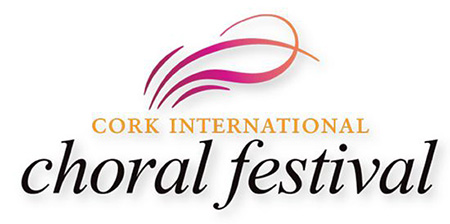 Cork International Choral Festival
WHAT DISTINGUISHES THIS FESTIVAL
Now in its 65th year, the Cork International Choral Festival is held annually over the five days preceding the first Monday in May. One of Europe's premier international choral festivals, Cork is noted for its high standards, eclectic and wide-ranging programme, and the friendliness of its welcome.
FESTIVAL HIGHLIGHTS
Cork International Choral Festival has an esteemed international reputation for its artistic program, which has resulted in international audiences always being assured of quality. Along with our ticketed events, we also have a plethora of free events annually:
(1) Choral Gatherings including Friendship and Fringe Concerts, Afternoons in the Atrium Sessions, and Choral and Sacred Trails-Choirs perform in over 70 venues across the city & county throughout the week showcasing Cork's touristic and cultural offerings. CIFC will raise the roofs of a huge range of historical venues.
(2) Choral Symposium-symposium delegates enter into conversation, through Q&A and structured sessions, with world-renowned choral music professionals at a number of seminars, workshops, and networking events.
(3) The Big Sing-bespoke Festival chorus comprising all attendees (approx. 800 people) learning how to sing in a choir, led by an acclaimed conductor each year.
(4) National Competitions-Irish choirs flock to Cork for the duration of the Festival to compete.
(5) Other program highlights include: Composers in the Classroom, Seán O Riada Composition Competition.
(6) 6 Gala Concerts each year: Opening Night Gala Wednesday night • Thursday Night Concert, Thursday night • Chamber Choir Ireland at St. Finbarre's Cathedral, Friday night • Evocations at The North Cathedral, Friday night • Fleischmann International Trophy Competition, Saturday night • Closing Night Gala, Sunday night.
LOCATION
Cork, Ireland:
-Cork City Hall -St. Finbarres Cathedral
-North Cathedral
-Cork City & County - Choral Trail
WEBSITE
DATES
April 29 - May 3, 2020
ARTISTIC DIRECTOR
John Fitzpatrick
GENRES
Classical • Choral Music
TICKET PRICE RANGE
$0 to $31
TICKET PURCHASE INFORMATION
Telephone: +353 (0)21 4215125
BOOKING CONTACTS
SOCIAL LINKS

RENT A PHOTO
Search Musical America's archive of photos from 1900-1992.