2019 GUIDE TO FESTIVALS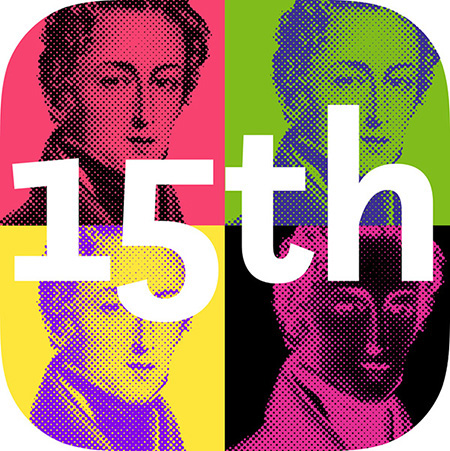 The International Music Festival 'Chopin and his Europe'
WHAT DISTINGUISHES THIS FESTIVAL
One important strand to the festival programme is historical performance - presenting works as they were originally heard, on period pianos in the possession of the Fryderyk Chopin Institute; Beyond this, what remains key to the concept of Chopin and His Europe are top-class performances of Polish music.
FESTIVAL HIGHLIGHTS
15th International Festival "Chopin and his Europe": From Chopin to Moniuszko
This jubilee edition will be dominated by operatic themes. During the Festival, not only the works of Moniuszko himself will be presented, but also the works that build the context for them - Polish and European artists.
August 17
5 pm
Christoph Prégardien, tenor
Christoph Schnackertz, piano
PROGRAM: Moniuszko, Brahms, Chopin
8 pm
Akie Amou, soprano
Monika Ledzion-Porczyńska, mezzosoprano
Satoshi Nishimura, tenor
Rafał Siwek, bass
Martha Argerich
Kazuyoshi Akiyama, conductor
Choir of the Podlasie Opera and Philharmonic
Hiroshima Symphony Orchestra
Sinfonia Varsovia
PROGRAM: Ludwig van Beethoven - Symphony No. 9 in D minor, Op. 125
August 18
Symphonic Concert
Nelson Freire, piano
Tatsuya Shimono, conductor
Hiroshima Symphony Orchestra
Sinfonia Varsovia
August 19
Piano recital
Benjamin Grosvenor
August 23
Symphonic Concert
Howard Shelley, period piano, conductor
Eric Lu piano
Charles Richard-Hamelin, piano
Sinfonia Varsovia
August 26
Piano recital
Yulianna Avdeeva, piano
August 28
Symphonic Concert
Alena Baeva, violin
Eric Hoeprich, clarinet
Orchestra of the Eighteenth Century
August 30
Chamber concert
Sebastian Knauer
Daniel Hope Guarneri "Lipiński", violin
LOCATION
Warsaw, Poland
WEBSITE
DATES
August 14 - September 1, 2019
ARTISTIC DIRECTOR
Stanisław Leszczyński
GENRE
Classical
TICKET PRICE RANGE
$15 to $100
TICKET PURCHASE INFORMATION
Telephone: +48 22 4416 193
SOCIAL LINKS

RENT A PHOTO
Search Musical America's archive of photos from 1900-1992.