2019 GUIDE TO FESTIVALS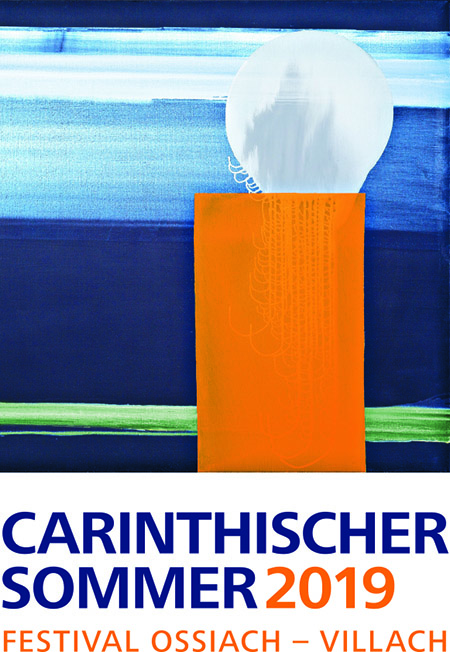 Carinthian Summer Music Festival
WHAT DISTINGUISHES THIS FESTIVAL
The Carinthian Summer Music Festival is Carinthia's most exciting and diverse music festival: With the fresh new vision of a mixed artistic festival including classical music, jazz, crossover, church opera world premieres as the most dynamic and electrifying festival in all of Austria.
FESTIVAL HIGHLIGHTS
Thursday, July 25, 2019: Aigul Akhmetshina, mezzo-soprano, and Patrick Milne, piano: arias by Sergei Rachmaninov, Manuel de Falla, Edward Elgar, and Richard Wagner. Monday, July 29, 2019: Music from the Americas, Metropolitan Youth Symphony, Portland, Raúl Gómez-Rojas, conductor: José Pablo Moncayo's Sinfonietta N.N., new work from the Portland Young Composer Project, Florence Price's Dances in the Canebrakes and Symphony No. 1, Arturo Márquez's Danzón No. 8. Friday, September 8, 2019: Reina del Cid. Wednesday, August 28, 2019: City of Birmingham Symphony Orchestra, Christiane Karg, soprano, Mirga Grazinyte-Tyla, conductor: Oliver Knussen's The Way to Castle Yonder Op. 21a (1988/90), Benjamin Britten's Quatre Chansons Françaises (1928), Mahler: Sinfonie Nr. 4.
LOCATION
Gumpendorfer Strasse 76/2
1060 Wien, Austria
WEBSITE
DATES
May 19 - August 28, 2019
ARTISTIC DIRECTOR
Mr. Holger Bleck
GENRES
Classical • Pop/Folk • Jazz • Crossover • Church Opera
TICKET PRICE RANGE
$12 to $95
TICKET PURCHASE INFORMATION
Telephone: +43 4243/2510
BOOKING CONTACTS
Phone +43 42 43 / 2510
Booking cycle date range
Spring 2019 for Summer 2019
SOCIAL LINKS

RENT A PHOTO
Search Musical America's archive of photos from 1900-1992.