2019 GUIDE TO FESTIVALS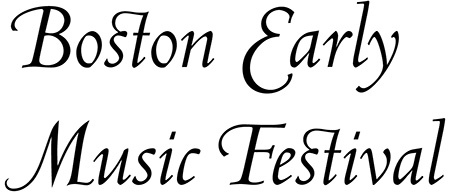 Boston Early Music Festival
WHAT DISTINGUISHES THIS FESTIVAL
The Boston Early Music Festival offers Grammy Award-winning Baroque opera and North America's premier Festival for Early Music.
FESTIVAL HIGHLIGHTS
Enjoy a weeklong celebration of early music with the 20th biennial Boston Early Music Festival. The 2019 centerpiece opera will be the fully staged North American premiere of Agostino Steffani's Orlando. Other highlights include a double bill of French Baroque chamber operas inspired by the palace at Versailles; Bach's Matthaüs Passion with Dunedin Consort led by Kristian Bezuidenhout; a brilliant stage show inspired by Renaissance France with Doulce Mémoire; more festival concerts featuring Stile Antico, Vox Luminis, Sequentia, and many others; the world-famous exhibition, master classes, symposia, family day, dozens of fringe concerts, and so much more.
LOCATION
Boston and Great Barrington, Massachusetts
WEBSITE
DATES
June 9 - June 16, 2019
ARTISTIC DIRECTORS
Paul O'Dette & Stephen Stubbs
GENRE
Classical
TICKET PRICE RANGE
$25 to $250
TICKET PURCHASE INFORMATION
Telephone: 617-661-1812
BOOKING CONTACTS
Booking cycle date range
January 2020 for Summer 2021
SOCIAL LINKS

RENT A PHOTO
Search Musical America's archive of photos from 1900-1992.