2019 GUIDE TO FESTIVALS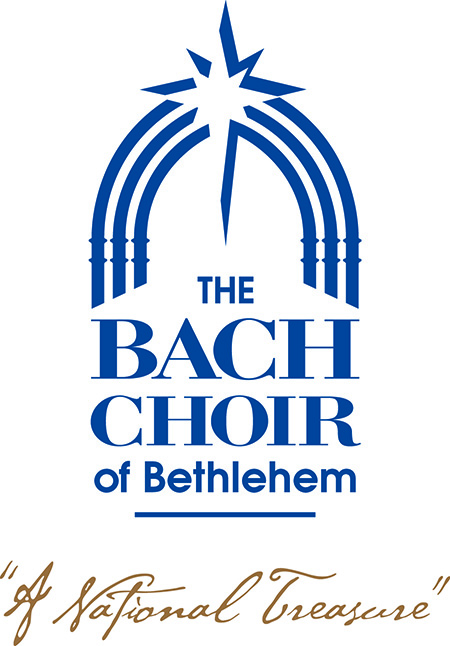 Bach Choir of Bethlehem: 112th Bethlehem Bach Festival
WHAT DISTINGUISHES THIS FESTIVAL
The Bethlehem Bach Festival is America's oldest Bach festival. With the Mass in B Minor as its centerpiece, visitors travel internationally to our beautiful city annually to be engaged by the 95-voice professional-quality volunteer choir, professional Bach Festival Orchestra, and world-renowned soloists under the direction of Greg Funfgeld.
FESTIVAL HIGHLIGHTS
Our 112th Bethlehem Bach Festival awaits you, with Festival spotlight artist Anthony Cecere, French Horn, and vocal soloists Rosa Lamoreaux, soprano; Cassandra Lemoine, soprano; Krisztina Szabò, mezzo-soprano; Isaiah Bell, tenor; William Sharp, baritone; David Newman, bass.
Fridays at 12 noon: FREE performance: Bach Outdoors! Principal violist Paul Miller and friends present arrangements of some of Bach's most beloved masterpieces on "modern" instruments. At 4 pm: Chamber Music in the Saal of the Moravian Museum: Ronn McFarlane, lute and Mindy Rosenfeld, flute and recorder present Baroque, Renaissance, and traditional Celtic music. "Bach at 4" features members of The Bach Choir and Bach Festival Orchestra: Festival premiere of Bach's Cantata 111, Was Mein Gott will, das g'scheh allzeit and other works. At 8 pm: "Bach at 8" (full choir and orchestra): Bach Cantatas 146 and 149; Haydn's Second Concerto for Horn in D Major, Anthony Cecere principal horn. Saturdays at 10:30 am: Ifor Jones Chamber Music Concert. Premiere of a new work by distinguished composer Gwyneth Walker, The Day Is Done, performed by Bel Canto Youth Chorus and members of The Bach Festival Orchestra. J.S. Bach: the rarely heard Concerto for Three and Four Harpsichords BWV 1064-1065. 2:30 pm: Mass in B Minor, the centerpiece of our Festival since 1900. 7:00 pm: Zimmermann's Coffee House offers chamber music "café style" in a relaxed setting, with German food and drink, and features young artists-chosen by audition-with Greg Funfgeld and friends.
LOCATION
Bethlehem, PA:
-City Hall Plaza
-Incarnation of Our Lord Church
-The Saal of the Moravian Museum
-Peter Hall, Moravian College
-Packer Memorial Church, Lehigh University
-Zoellner Arts Center, Lehigh University
WEBSITE
DATES
May 10 - May 18, 2019
ARTISTIC DIRECTOR
Greg Funfgeld
GENRE
Classical
TICKET PRICE RANGE
$9 to $58
TICKET PURCHASE INFORMATION
Telephone: 610-866-4382 x115 or x110
BOOKING CONTACTS
SOCIAL LINKS

RENT A PHOTO
Search Musical America's archive of photos from 1900-1992.