2018 GUIDE TO FESTIVALS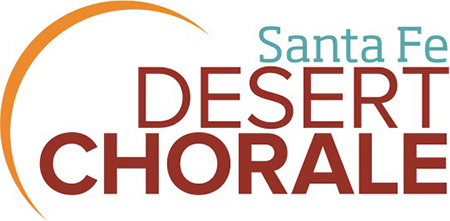 Santa Fe Desert Chorale
WHAT DISTINGUISHES THIS FESTIVAL
The Santa Fe Desert Chorale's summer festival is the largest festival dedicated to choral music in the United States. It takes place in the historic City of Santa Fe in scenic New Mexico - a true tourist destination.
FESTIVAL HIGHLIGHTS
The all-professional Santa Fe Desert Chorale presents the 2018 summer festival of 10 concerts of 3 distinct programs: Bernstein, Bolcom, and Barber: Twentieth Century American Masters, "Sure on this Shining Night:" Choral Works that Evoke the Beauty of the Natural World, and The New World: Journey from the Inca Trail. Free public lectures precede each concert and provide context. The Bernstein program lifts up 3 iconic American composers and poses the question that Leonard Bernstein himself coined in his Young Peoples Concerts: "What makes American music sound American?" In the "Shining Night" program, stewardship of the natural environment and how place influences the creation of text and music are the themes. The instrumentalists for the New World program will be engaged through Caminos del Inka and are steeped in the Latin American Baroque tradition. Images culled from the Caminos archive in Peru will be synchronized with the music and projected. Multi-disciplinary collaborations with the Georgia O'Keeffe Museum, New Mexico History Museum, The Museum of International Folk Art , The Museum of Spanish Colonial Art, and the Santa Fe Botanical Garden complete the programming.
LOCATION
Santa Fe, New Mexico: Cathedral Basilica of St. Francis of Assisi; The Church of the Holy Faith; Cristo Rey Church
WEBSITE
DATES
July 21 - Aug 9, 2018
ARTISTIC DIRECTOR
Joshua Habermann
GENRES
Classical • Choral
TICKET PRICE RANGE
$20 to $85
TICKET PURCHASE INFORMATION
Telephone: 505-988-2282
BOOKING CONTACTS
Booking cycle date range
Fall 2017 for 2019
SOCIAL LINKS

RENT A PHOTO
Search Musical America's archive of photos from 1900-1992.