2018 GUIDE TO FESTIVALS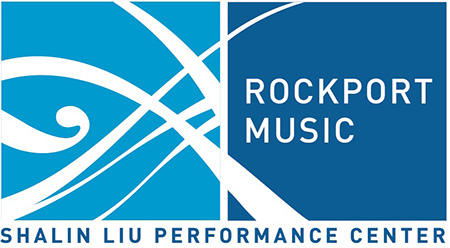 Rockport Chamber Music Festival
WHAT DISTINGUISHES THIS FESTIVAL
Part of Rockport Music, the 37th Rockport Chamber Music Festival is held in the intimate, seaside Shalin Liu Performance Center, which not only provides exceptional chamber music, but frames the performance with a view of the Atlantic behind the stage.
FESTIVAL HIGHLIGHTS
The Rockport Chamber Music Festival 2018, the first under the artistic direction of Barry Shiffman, opens on Friday, June 15 continuing through Sunday, July 15, and encompasses a dramatic theme-r:EVOLUTION. Building on the Festival's history of presenting the highest caliber of classical musicians, the Festival will bring such artists as the Brentano Quartet, pianist Stephen Prutsman, A Far Cry, violinist James Ehnes, the comedic duo Igudesman and Joo, and close with the great Emerson Quartet with cellist Colin Carr. A special "annex" performance in August will bring the incomparable Pinchas Zukerman Trio. Additionally, with a strong emphasis this year in presenting the next generation of stars, the Festival will introduce exciting artists on the rise including the Cliburn winner Yekwon Sunwoo, break-out vocal sensation Davóne Tines (along with the Rolston Quartet) presenting a special program Were You There, the Dover Quartet, the Attacca Quartet, and mezzo-soprano Samantha Hankey. The Festival brings 36 festival debuts and the artists will create new artistic experiences with works by contemporary composers, including this year's composer-in-residence Osvaldo Golijov. Featured in the Festival will be his spectacular song cycle Ayre, which will be presented in a beautifully staged theatrical presentation revealing the musical intermingling of Christian, Arab and Sephardic Jewish cultures.
Embracing the history of delivering both world-class artists and young rising stars, Rockport Music launches the Rockport Fellows program bringing violinist Danny Koo, pianist Tony Yang and a special Rockport Fellowship Quartet of young artists-who will be involved in mainstage concerts as well as bring music to the community through pop-up concerts, family concerts, and other activities. A new late-night concert series-Classical Cabaret-will feature a casual, intimate setting on the Performance Center's third floor with guests enjoying the option of a glass of wine or other beverage while enjoying a 45-minute concert.
LOCATION
Shalin Liu Performance Center, Rockport, Massachusetts
WEBSITE
DATES
June 15 - July 15, 2018
ARTISTIC DIRECTOR
Barry Shiffman
GENRE
Classical
TICKET PRICE RANGE
$20 to $115
TICKET PURCHASE INFORMATION
Telephone: 978-546-7391
BOOKING CONTACTS
Booking cycle date range
Summer-Fall 2018 for Summer 2019
SOCIAL LINKS

RENT A PHOTO
Search Musical America's archive of photos from 1900-1992.