2018 GUIDE TO FESTIVALS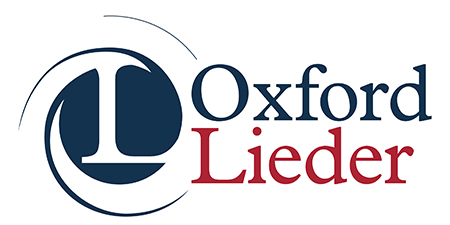 Oxford Lieder Festival
WHAT DISTINGUISHES THIS FESTIVAL
The Oxford Lieder Festival is one of the leading international festivals of classical song. Winner of a prestigious Royal Philharmonic Society Award, it attracts the world's greatest artists, retains a commitment to the finest emerging musicians, and offers wide-ranging opportunities to explore and learn in the historic city of Oxford.
FESTIVAL HIGHLIGHTS
This year's Oxford Lieder Festival traverses Europe in a musical feast that ranges from the great works of the Viennese masters to the heart-on-sleeve emotion of Russian song, and from the rarely-heard delights of the Nordic repertoire to the passionate songs of southern climes. The Festival also celebrates three significant anniversaries, with a major survey of the songs of Claude Debussy as well as events devoted to the songs of Charles Gounod and Hubert Parry. Artists include: sopranos Louise Alder (winner of the audience prize at the BBC Cardiff singer of the World last year), Véronique Gens and Carolyn Sampson; mezzo-sopranos Sarah Connolly and Dorottya Láng; tenors James Gilchrist, Christoph Prégardien and Toby Spence; baritones Benjamin Appl and Thomas Oliemans; pianists Julius Drake, Graham Johnson, Malcolm Martineau, Roger Vignoles; and many others.
The historic city of Oxford provides a stunning backdrop for a fortnight comprising upwards of 100 events. A number of intimate concert venues, including the Holywell Music Room - Europe's oldest purpose-built concert hall - and several college chapels, are ideally suited to song recitals. There is also a strong programme of related chamber and choral music, and many other events including lectures, masterclasses, workshops and more.
LOCATION
Oxford, United Kingdom (various sites across the city)
WEBSITE
DATES
Oct 12 - Oct 27, 2018
ARTISTIC DIRECTOR
Sholto Kynoch
GENRE
Classical
TICKET PRICE RANGE
$0 to $55
TICKET PURCHASE INFORMATION
Telephone: +44 (0)1865 591276
BOOKING CONTACTS
Booking cycle date range
Fall 2018 for Fall 2019
SOCIAL LINKS

RENT A PHOTO
Search Musical America's archive of photos from 1900-1992.