2020 GUIDE TO TOP COMPETITIONS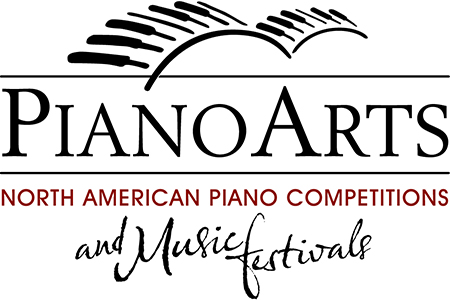 PianoArts
ABOUT THIS COMPETITION
PianoArts semifinalists perform solo recitals and partner with a Milwaukee Symphony Orchestra violinist or cellist to rehearse and perform duo recitals. They speak about music and rehearse their presentations with a speaking coach. Finalists perform complete concertos with the MSO. Numerous prizes include PianoArts Fellowships and performances for diverse audiences.
MAIN OFFICE
2642 North Summit Avenue
Milwaukee, WI 53211
UNITED STATES
414-962-3055
WEBSITE
ELIGIBILITY
For pianists, ages 16-21, of any nationality, living or studying full time in North America.
ARTISTIC DISCIPLINE(S)
Piano
DETAILS

Travel Covered?

No

Frequency

Biennial

First prize

$10,000 to $50,000

Smallest prize

Less than $5,000

Additional prizes

Performances

Jury chair(s)

Semifinal and final competition chair: Pavlina Dokovska, piano cChair at the Mannes School of Music

Additional jurors

Alan Chow, Eastman School of Music

Boris Slutsky, Peabody Institute and Yale School of Music

Preliminary Video Competition Chair: Lydia Artymiw, University of Minnesota School of Music

Jury size

6 to 10

Application deadline

February 9, 2020

Application notes

The preliminary round video submission is due on February 23, 2020. The jury will select up to 10 semifinalists to perform in Milwaukee from May 27 through June 2.

SEMIFINALS (live rounds)

Ten pianists, selected as semifinalists, will perform two 45-minute non-eliminating competition recitals in Milwaukee, WI – a solo recital on May 29 and a collaborative recital May 31 that includes a violin or cello duo with a partner from the Milwaukee Symphony Orchestra, as well as the first movement of a concerto with a second pianist. Semifinalists also speak about and perform examples from a North American work and a concerto.

FINALS (live rounds)

Three pianists, selected as finalists, will perform complete concertos in live performances with the Milwaukee Symphony Orchestra in Milwaukee, WI, June 2. To prepare for the final round, finalists will rehearse the concerto three times: with the conductor, with a chamber ensemble from the Milwaukee Symphony Orchestra, and with the full orchestra.
COMPETITION OPEN TO THE PUBLIC?
✔

Semifinals

✔

Semifinals streamed

✔

Finals

✖

Finals streamed
PAST COMPETITION WINNERS
2018 Tianyuan Liu 2016 Aristo Sham 2012 Sahun Hong 2006 Michelle Naughton 1999 Elizabeth Joy Roe
SOCIAL LINKS
---

RENT A PHOTO
Search Musical America's archive of photos from 1900-1992.