2020 GUIDE TO TOP COMPETITIONS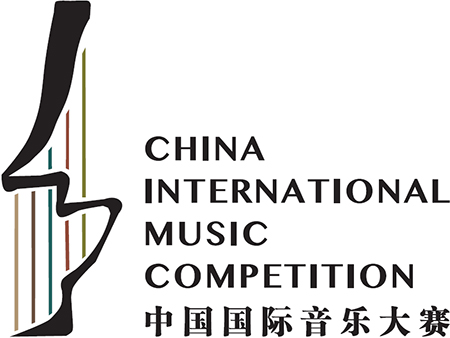 China International Music Competition
ABOUT THIS COMPETITION
From May 1-11, 2020, 24 violinists from around the world, aged between 16 and 28, will compete in Beijing for unmatched cash prizes. The Philadelphia Orchestra will perform in the first phase Final Round, where six competitors will each play a major violin concerto by Mozart. The competition invites prominent performers and pedagogues to form a distinguished jury panel.
MAIN OFFICE
Room 302, Administration Building of China Conservatory of Music
No.1 AnXiang Road
Chaoyang District
Beijing 100101
CHINA
+86 (010) 6488-7659 (Monday-Friday, 9 am-5 pm)
WEBSITE
ELIGIBILITY
Violinists must be between 16 and 28 years of age on the opening date of the competition (May 1, 2020).
The requirements of the performance clip for the Prescreening Round:
- Must be recorded after January 1st, 2019;
- Must not be edited, and the lens must be fixed, and the entire hand and face clearly visible;
- The hand movement and sound must be consistent;
- Camera's automatic sound adjustment (such as AGC, ALC, etc.) should not be used. The sound in the video should not be too loud or too soft, or contain any noise.
ARTISTIC DISCIPLINE(S)
Strings
DETAILS

Travel Covered?

Yes

Frequency

Annual

First prize

More than $50,000

Smallest prize

$11,000 to $50,000

Additional prizes

Performances

Jury chair(s)

Bin Huang, director of the Orchestral Instruments faculty at the China Conservatory of Music

Additional jurors

Giovanni Angeleri (Italy)

Martin Beaver (Canada)

Sergej Krylov (Russia)

Oleh Krysa (Ukraine)

Lucie Robert (Canada)

Victor Tretiakov (Russia)

Almita Vamos (U.S.)

Li-guang Wang (China)

Jury size

6 to 10

Application deadline

January 31, 2020

Application notes

Violinists should submit Application Form and a performance clip to the competition's website by January 31, 2020. More details of the registration can be obtained by contacting the Organizing Committee via email.

SEMIFINALS (live rounds)

May 5-7, 2020, Concert Hall, China Conservatory of Music, Beijing, China

FINALS (live rounds)

May 11, 2020, violin, Concert Hall, China Conservatory of Music & National Centre for the Performing Arts, Beijing, China
COMPETITION OPEN TO THE PUBLIC?
✔

Semifinals

✔

Semifinals streamed

✔

Finals

✔

Finals streamed
PAST COMPETITION WINNERS
This is the first edition dedicated to violin. Past competition winner: Tony Siqi Yun, pianist.
SOCIAL LINKS
---
NETWORK
FIND:
Updates to artist manager rosters
»MORE

RENT A PHOTO
Search Musical America's archive of photos from 1900-1992.