2018 GUIDE TO COMPETITIONS

52nd International Vocal Competition 's-Hertogenbosch
ABOUT THIS COMPETITION
Sole classical vocal competition in the Netherlands that involves opera and oratorio, as well as art song for singer/ pianist duos. Much attention paid to 20th century and contemporary music. Finals with symphony orchestra, masterclasses, media training, feedback from jury members, career development, travel refund possible, accommodation at host families.
MAIN OFFICE
Prins Bernhardstraat 8
5211 HE 's-Hertogenbosch
THE NETHERLANDS
WEBSITE
ELIGIBILITY
The IVC is open to candidates of all nationalities. Singers wishing to take part must have completed conservatory training or have reached an equivalent level of training. Age limits: born in 1988 or later (ladies); born in 1986 or later (gentlemen). All candidates must be at least 18 years of age.
ARTISTIC DISCIPLINE(S)
Voice •
Opera • Oratorio
DETAILS

Travel Covered?

Yes

Frequency

Annual

First prize

€10,000 to €50,000

Smallest prize

Less than €5,000

Additional prizes

Performances

Jury chair(s)

Dame Kiri Te Kanawa, soprano

Jury size

6 to 10

Application deadline

April 25, 2018

Application notes

Preliminary Rounds:

5 & 6 February 2018

Academy of Music in Lódz, Poland

Application deadline: 11 January 2018

17 & 18 February 2018

Dutch National Opera & Ballet Amsterdam, Netherlands

Application deadline: 24 January 2018

14 & 15 April 2018

Ningbo University, China

Application deadline: 20 March 2018

25 & 26 May 2018

Theater aan de Parade 's-Hertogenbosch, Netherlands

Application deadline: 25 April 2018

23 June 2018

Teatro Maria Caniglia, Sulmona, Italy

Application deadline: 1 June 2018

Preliminary Rounds via YouTube or DVD recording

Application deadline: 17 April 2018

FINALS (live rounds)

Voice (Opera, Oratorio), September 7-15, 2018, 's-Hertogenbosch, Netherlands
COMPETITION OPEN TO THE PUBLIC?
✔

Semifinals

✔

Semifinals streamed

✔

Finals

✔

Finals streamed
PAST COMPETITION WINNERS
2017 Yajie Zhang, mezzo-soprano
2016 Adèle Charvet, mezzo-soprano
2014 Andrew Haji, tenor
2012 Nadine Koutcher, soprano
2010 Daniela Köhler, soprano
SOCIAL LINKS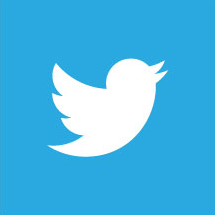 ---

RENT A PHOTO
Search Musical America's archive of photos from 1900-1992.