2023 GUIDE TO SUMMER PROGRAMS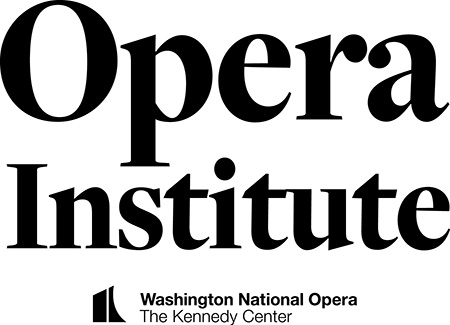 Washington National Opera Institute
The John F. Kennedy Center for the Performing Arts
PROGRAM HIGHLIGHTS
Vocal Training: Voice lessons, coachings, and master classes
Theatrical Training: Instruction in fundamental aspects of acting and theater
Repertoire: The opportunity to explore varied and diverse repertoire appropriate for teenaged voices
Citizen Artistry: Exploring the connections between one's art, values, and communities
College and Career Skills: Practical information sessions on auditions, college applications, and navigating the professional world
Student-Driven Performances: Our students understand that they must create the change—and the art—they want to see in the world. With an understanding that successful 21st-Century artists use a broad toolbox of skills as collaborators, contributors, and producers of their own creative projects, students will co-create unique performances with guidance from Institute faculty.
WHAT DISTINGUISHES THIS PROGRAM
The WNO Opera Institute is a summer training program for high school singers interested in Citizen Artistry and exploring all that opera and vocal performance have to offer in college and as a career. Students will develop their skills as performers while exploring how to use their full array of talents to build a life for themselves, a better field, and a better world.
LOCATION
Washington, District of Columbia
MUSICAL FOCUS
Opera/Voice
ARTISTIC/MUSIC DIRECTOR
Raymond O. Caldwell and Carl DuPont, co-artistic leads
AGE & LEVEL
15 to 18
DATES
July 24 - August 12, 2023
Cost details
Need-based scholarships are available.
STUDENTS
Approximately 30
TEACHERS
Approximately 10
Featured Teachers
See website for faculty list as summer 2023 approaches
COVID-19 PLANNING
CONTACT INFORMATION
Raymond O. Caldwell and Carl DuPont, co-artistic leads
2700 F Street NW
Washington, DC 20566
UNITED STATES
202-416-8846
SOCIAL LINKS
---

---

RENT A PHOTO
Search Musical America's archive of photos from 1900-1992.