2023 GUIDE TO SUMMER PROGRAMS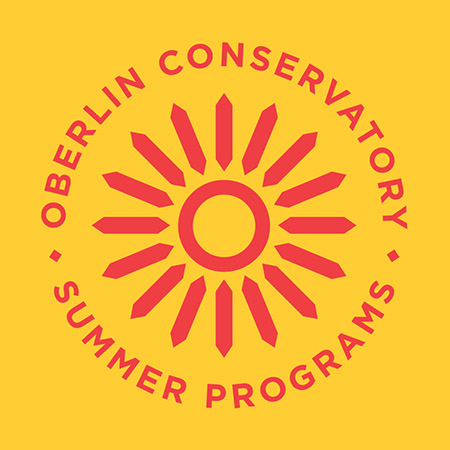 Oberlin Conservatory Summer Programs
Oberlin Conservatory of Music
PROGRAM HIGHLIGHTS
Summer Programs range from one to two weeks long. Students work and perform with resident and guest faculty, participate in daily master classes, build skills in individual and group coaching sessions, and gain insight into audition and performance techniques, among other skills. Students may also take part in recitals, group performances, or outreach programs to share and showcase what has been learned.
Participants have full use of our facilities, including practice and study rooms, and you may explore the wider Oberlin community, including libraries, restaurants, biking and walking trails, the Allen Memorial Art Museum, Apollo Theater, and more.
WHAT DISTINGUISHES THIS PROGRAM
Oberlin's programs span genres from classical to jazz to electronic and across a variety of instruments, voice, and performance styles. The supportive environment is for students (age 13 to graduate school), teachers, accomplished amateurs, and performing professionals. Expand your repertoire, improve your technique, and advance your teaching and performance skills.
LOCATION
Oberlin College and Conservatory, Oberlin, Ohio
MUSICAL FOCUS
Classical • Opera/Voice • Electronic/Computer Music • Historical Performance
ARTISTIC/MUSIC DIRECTOR
Anna Hoffmann, manager of Conservatory Summer Programs
DATES
June 11 - August 11, 2023
Date details:
Opera, June 11 - July 1; Baroque Performance Institute, June 18 - July 2; Flute, June 21-25; Viola, June 25 - July 1; Trumpet, June 25 - July 1; Organ, July 9-15; Electronic/Computer Music, July 23-29; Piano, July 27 - August 11
Cost details
Costs vary per program type and length. Fees include program fee, dormitory room accommodations with linens and all-you-can-eat meals at the dining hall.
STUDENTS
Varies by program
TEACHERS
Varies by program
Featured Teachers
Peter Slowik, Alexa Still, Tom Lopez, Abby Aresty, Robert Shannon, Alvin Chow, Jonathan Moyer, Salvatore Champagne, Timothy LeFevbre, Roy Poper, Kenneth Slowik
COVID-19 PLANNING
CONTACT INFORMATION
Anna Hoffmann, manager of Conservatory Summer Programs
Conservatory Annex
39 West College Street
Oberlin, OH 44074
UNITED STATES
440-775-8044
SOCIAL LINKS
---

---

RENT A PHOTO
Search Musical America's archive of photos from 1900-1992.