2023 GUIDE TO SUMMER PROGRAMS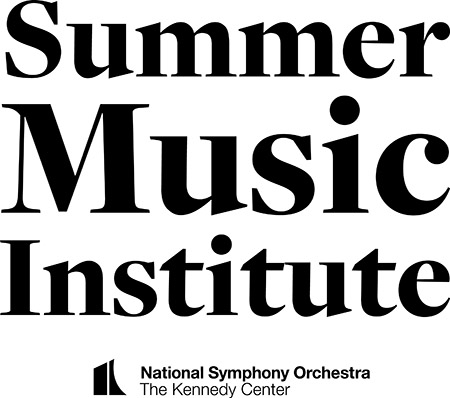 NSO Summer Music Institute
The John F. Kennedy Center for the Performing Arts
PROGRAM HIGHLIGHTS
National Symphony Orchestra Education desires to raise up the coming generation of music professionals to be powerful change-makers in an orchestral world with equity and inclusion, racial and gender diversity, and assurances of safety and belonging. We want to develop musicians who will:
Have both a strong classical base and multi-genre facility
Make informed career decisions in the future
Become healthy, lasting musicians
Lead in their chosen pathways
Be empowered in their individual artistic expression
Engage with the world as Citizen Artists.
This program provides performance opportunities, high-caliber technical training, practical tools, and rich experiences aimed at empowering students as leaders and thinkers in their chosen fields.
WHAT DISTINGUISHES THIS PROGRAM
Every summer, students from all over the United States and abroad, come together to participate in the National Symphony Orchestra's Summer Music Institute. The tuition-free program is designed to expose and prepare students for a 21st Century career in music through individualized training while reducing barriers to access.
LOCATION
Washington, District of Columbia
MUSICAL FOCUS
Classical
ARTISTIC/MUSIC DIRECTOR
Daniel Bartholomew-Poyser, conductor and artistic advisor
AGE & LEVEL
15 to 20
DATES
June 26 - July 24, 2023
COST
The NSO Summer Music Institute Program is tuition-free
STUDENTS
Approximately 60
TEACHERS
Approximately 40
Featured Teachers
COVID-19 PLANNING
CONTACT INFORMATION
Daniel Bartholomew-Poyser, conductor and artistic advisor
2700 F Street NW
Washington, DC 20566
UNITED STATES
202-416-8827
SOCIAL LINKS
---

---

RENT A PHOTO
Search Musical America's archive of photos from 1900-1992.