2023 GUIDE TO SUMMER PROGRAMS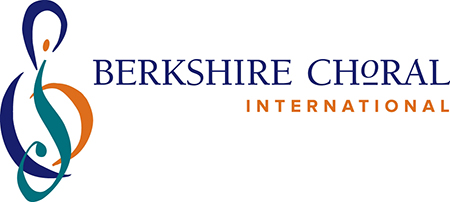 Berkshire Choral International
PROGRAM HIGHLIGHTS
Anthony Trecek-King leads a four-day choral festival on Memorial Day weekend, modeled on the concept of an "All-State" style chorus for adults. Repertoire will include music of Mozart, Brahms, Whitacre, Hagenberg and more. June 18-25, Rollo Dilworth conducts a program in Seattle at the University of Washington featuring Haydn's Paukenmesse juxtaposed with traditional spirituals arranged by the conductor. July 9-16 brings choristers to Virginia Tech in Blacksburg, VA, for program of Orff's Carmina Burana and Brahms Schicksalslied, conducted by Jenny Wong in her BCI debut. And finally, singers will travel to Florence, Italy, July 30 - August 6, for a performance of Verdi's Requiem with Heinz Ferlesch conduct ing in the historic Teatro Verdi.
WHAT DISTINGUISHES THIS PROGRAM
You bring your voice and a spirit of adventure. We add the elements for the ultimate choral experience: a world-class conductor and faculty; great repertoire; inspiring travel and concert halls with orchestra; and a big chorus of amateur singers like you. Find your choral adventure at BCI.
LOCATION
Lenox, Massachusetts; Seattle, Washington; Blackburg, Virginia; Florence, Italy
MUSICAL FOCUS
Classical • Contemporary Classical • Opera/Voice • Choral Music
ARTISTIC/MUSIC DIRECTOR
Frank Nemhauser
AGE & LEVEL
18 and over
DATES
May 24 - August 6, 2023
Date details:
Lenox, MA: May 24-28; Seattle, WA: June 18-25; Blacksburg, VA: July 9-16; Florence,Italy: June 30 - August 6
Cost details
Tuition fees range from $650-$4,700, depending on venue and registration status. 25% discount for first time attendees and 35% discount for singers 18 to 45.
Featured Teachers
Anthony Trecek-King (Lenox, MA); Rollo Dilworth conducts Haydn (Seattle, WA); Jenny Wong conducts Orff and Brahms (Virginia Tech); Heinz Ferlesch conducts Verdi (Florence, Italy)
COVID-19 PLANNING
CONTACT INFORMATION
406 Main Street
Great Barrington, MA 01230
UNITED STATES
413-229-8526
SOCIAL LINKS
---

---

RENT A PHOTO
Search Musical America's archive of photos from 1900-1992.