2021 GUIDE TO SUMMER PROGRAMS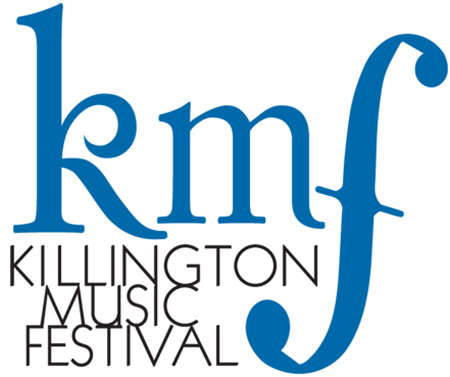 Killington Music Festival
PROGRAM HIGHLIGHTS
KMF 2021 marks 39 years of inspired chamber music performance in the heart of Vermont's gorgeous Green Mountains. Considered the essence of collaborative musical partnership, chamber music develops crucial skills required of every well-rounded musician. Resident artist work with KMF's guest artists and esteemed faculty, hailing from many of the country's most prestigious universities and conservatories, through private lessons, small ensemble coachings, studio classes, master classes, in addition to having performance opportunities. The supportive environment at KMF encourages active cooperation and the open exchange of musical ideas.
WHAT DISTINGUISHES THIS PROGRAM
KMF brings together musicians and a world-renowned faculty in a residency program of chamber music study, master classes and frequent performances. With the beauty of the Green Mountains as a backdrop, the limited enrollment, personal attention and collegial atmosphere. KMF 2021 could be the musical experience of your lifetime.
LOCATION
Killington, VT
MUSICAL FOCUS
Classical—solo & chamber music; violin, viola, cello, double bass, winds, brass, & piano; master classes, lessons, coaching, performance opportunities
ARTISTIC/MUSIC DIRECTOR
Daniel Andai
AGE & LEVEL
12-26 years old
DATES
June 26-July 23, 2021
Cost details
$4195, plus application fee, includes tuition, room, board, all lessons, master classes and performance opportunities.
Featured Teachers
-Violin: Daniel Andai, Sophie Arbuckle, Arik Braude, Huifang Chen, John Vaida
-Viola: Sophie Arbuckle, Amadi Azikiwe
-Cello: Theodore Buchholz, Jamie Clark, Kenny Lee, Circe Diaz, Bryan Hayslett
-Double bass: Timothy Cobb, Pascale Delache-Feldman
-Flute: Vanessa Fourla
-Clarinet: Jesse Gilday
-Oboe: Joseph Wenda
-Guitar: Koh Kazama
COVID-19 PLANNING
CONTACT INFORMATION
PO Box 386
Rutland, VT 05702-0386
UNITED STATES
802-773-4003
SOCIAL LINKS

RENT A PHOTO
Search Musical America's archive of photos from 1900-1992.